Where can I find ancient trees?
The UK has an exceptional number of ancient trees. Despite the shared name they are rarely found in ancient woodland. Most of the ancient trees surviving in the UK are growing on sites that made up the extensive royal hunting grounds.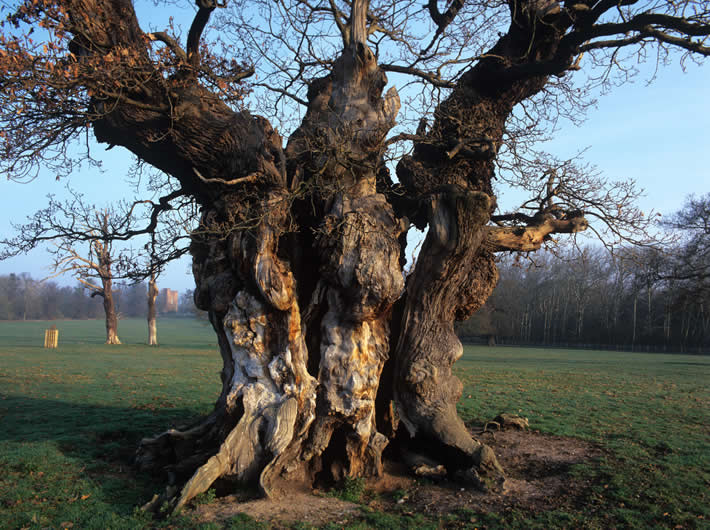 Top spots for ancient trees include royal hunting forests, medieval deer parks, historic wood pastures, ancient wooded commons and old hedgerows. You'll find them in their greatest numbers in the New Forest, Sherwood Forest and Windsor Great Park. But small groups or individual trees can also be spotted in housing estates, urban parks, village greens, churchyards and the grounds of historic buildings.
They survived in these places because they were:
on land established by medieval kings and inherited down the centuries by aristocratic families who recognised their landscape value
working trees, with their wood and leaves used as part of everyday life. Management methods helped individual trees survive
on common land where pollards were traditionally cut by commoners to provide a sustainable, local supply of fuel, fodder and food
incorporated into the design of park land
revered and respected, such as sacred yew trees in churchyards.
Read the ancient tree guides to find out more about ancient trees in historic parks and gardens.
Top spots for ancient trees
Go ancient tree hunting at these Woodland Trust woods.
Forming part of a ring of sites that circle London and are famous for ancient trees, Hainault Forest managed by the Woodland Trust, has thousands of veteran hornbeam pollards and some ancient oaks. The hornbeams may have survived because the capital's bakers used the wood from these trees to make bread. It was highly prized because the way it burned in the ovens, made the bread taste particularly good.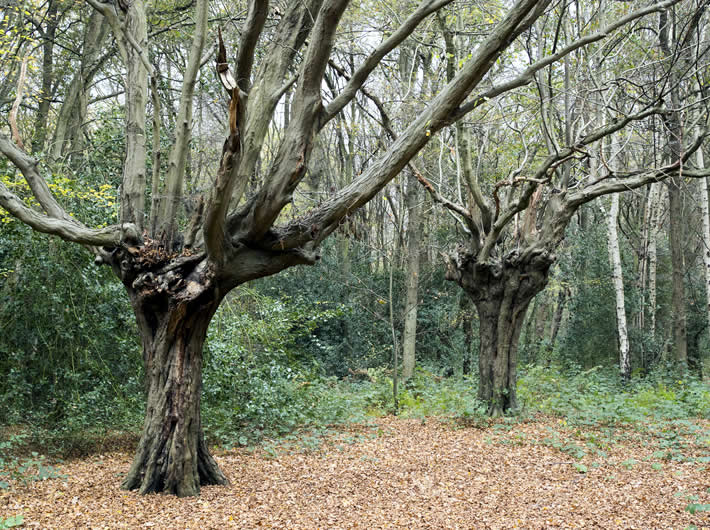 Lying in the heart of the Trossachs National park, Glen Finglas, the Woodland Trust's largest site, is famous for its 'bicycle tree'. Part of an old bike is embedded in a tree and cannot be removed. Old alder pollards, ancient birches and strange shaped old hazels are also scattered across the mountains.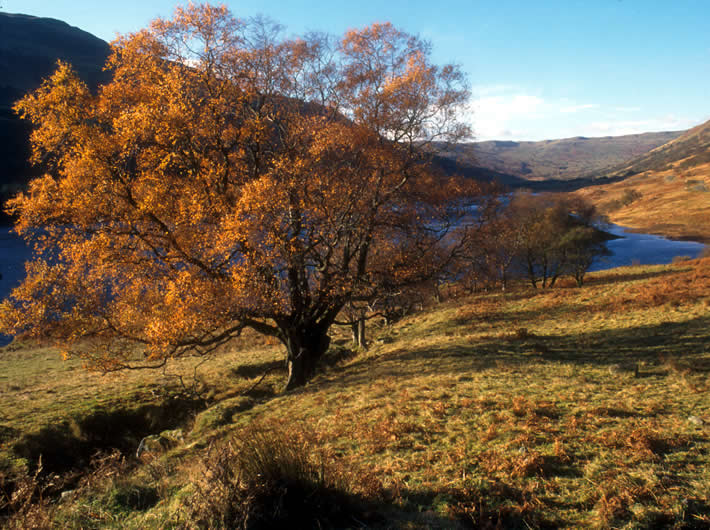 This spectacular site is dominated by a large, wooded glacial valley or cwm containing a man made lake. The slopes of the cwm are made up of wood pasture and is one of the highest-altitude ancient semi-natural woods in Britain. You'll find old beech trees, many that are over 200 years old, as well as ancient ash, sessile oak and rowan.
Within the striking landscape of the lower Wye Valley, Cadora Wood has been planted with conifers. But despite this, you can still find remnants of ancient woodland and it's particularly rich in old trees. Beautiful lime pollards can be found within the woodland and through careful management are now being released from the suffocating blanket of conifers surrounding them.