What are the UK's oldest trees?
Determining the age of a tree is difficult because often the trunk of ancient trees are hollow so there's no chance of counting the rings.
Yew are remarkable for their ability to renew themselves and continue to live and thrive for thousands of years. It's unsurprising then that the oldest tree in the UK is a yew tree. They are incredibly long lived. In fact they live for around 900 years before they become ancient. That's compared to around 400 years for an oak tree. Ancient yews can then expect to go on thriving for thousands of years.
Fortingall Yew, Perthshire
The oldest yew in the UK is said to be the Fortingall yew in Perthshire. It's estimated to be between 2,000 and 3,000 years old, although some believe it could be 5,000 years old. In 1769 the girth was recorded as 17 metres. Although smaller now, it's still thriving with new shoots growing.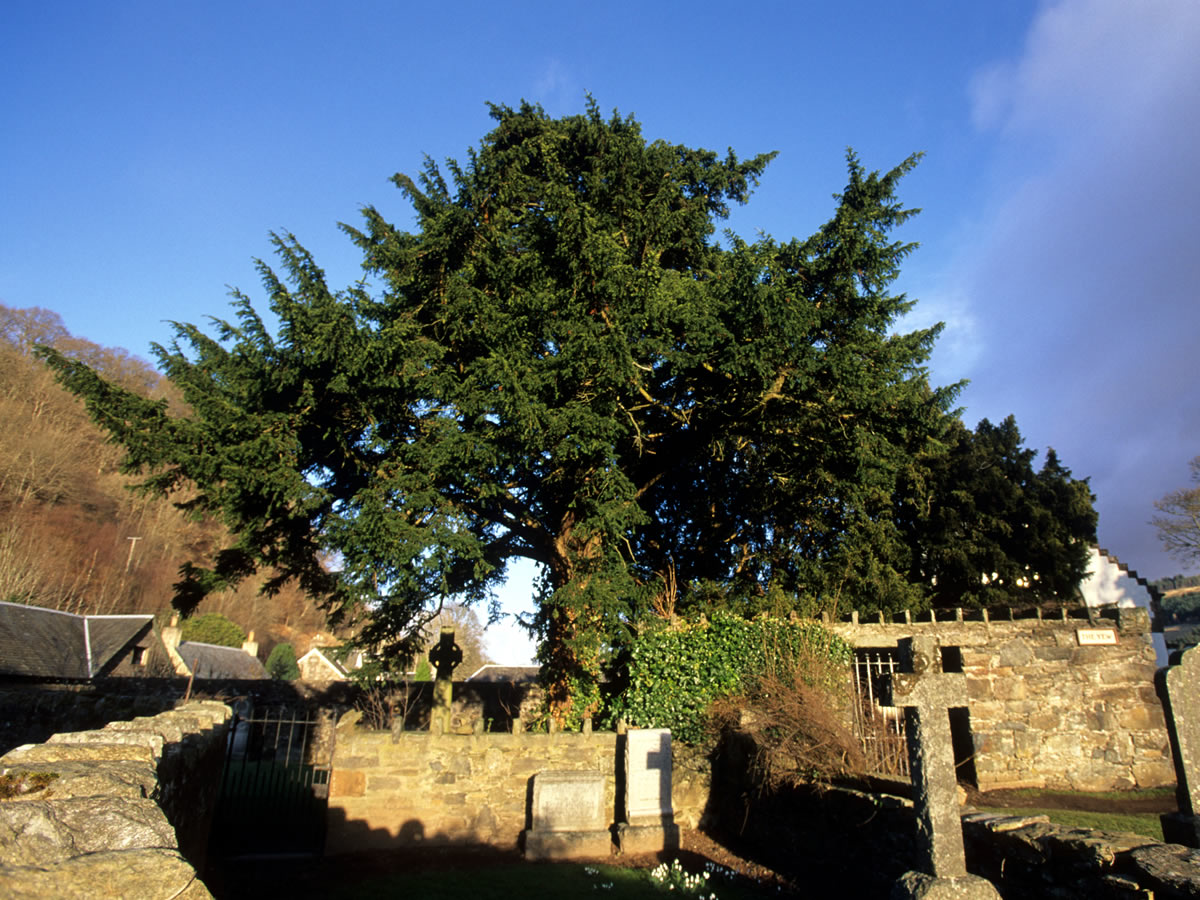 Yew
in St Cynog's churchyard, Defynnog
There is another contender for the UK's oldest tree. It's a yew in St Cynog's churchyard in Defynnog and is believed to be a similar age to the Fortingall yew, so between 2,000 and 3,000 years old and possibly older.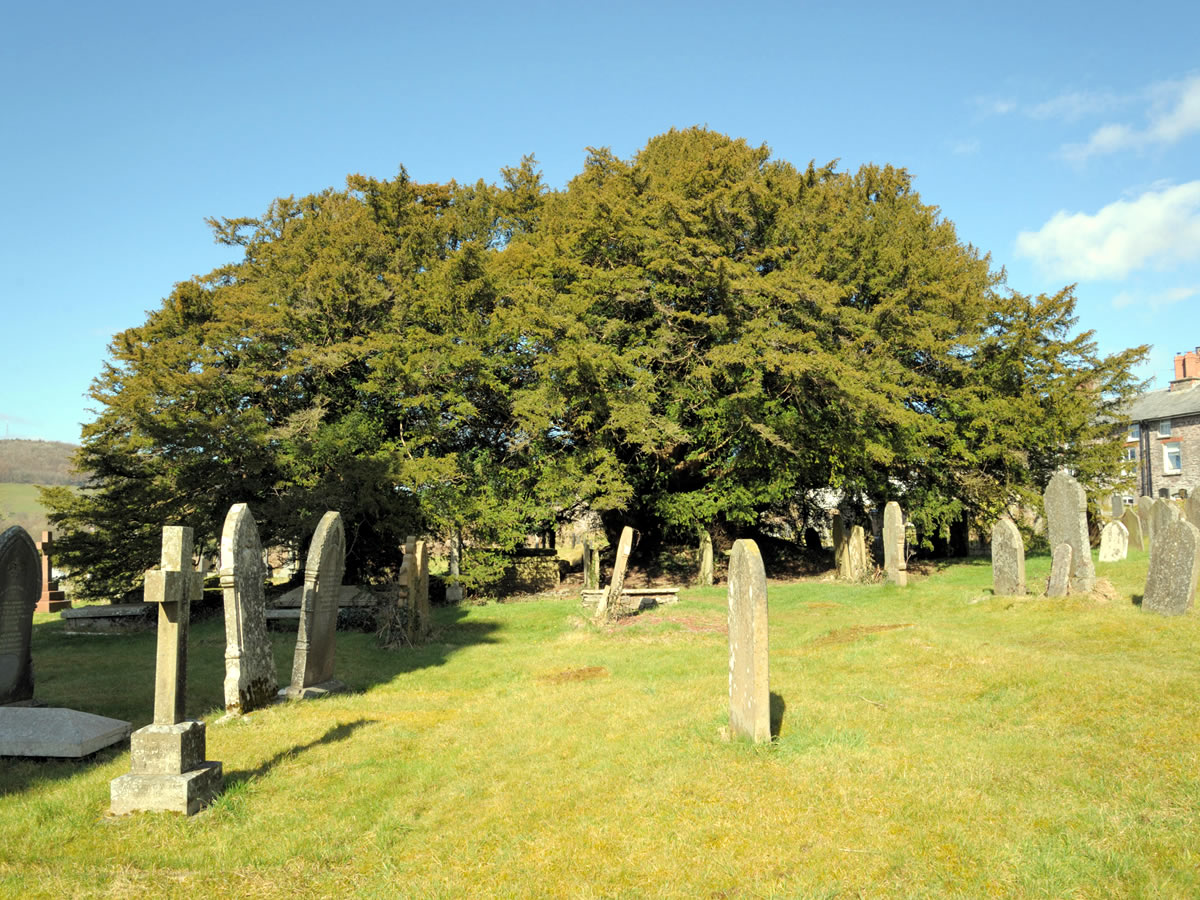 Crowhurst Yew, Surrey
Like so many of our ancient yews this one sits in a churchyard. This Surrey yew is famous for its door.
Alleged to be 4,000 years old, it's as famous for the wooden door that has been built into the tree. It is not known exactly when the door was attached to the tree, other than some time after 1820. This was the date when villagers hollowed out the bole of the tree and discovered a cannonball. It's believed to embedded in the tree after being fired by an errant cannon during the English Civil War between 1642–1651. The farm opposite the church was a staunch Royalist position and as such may have been a target for Cromwell's troops.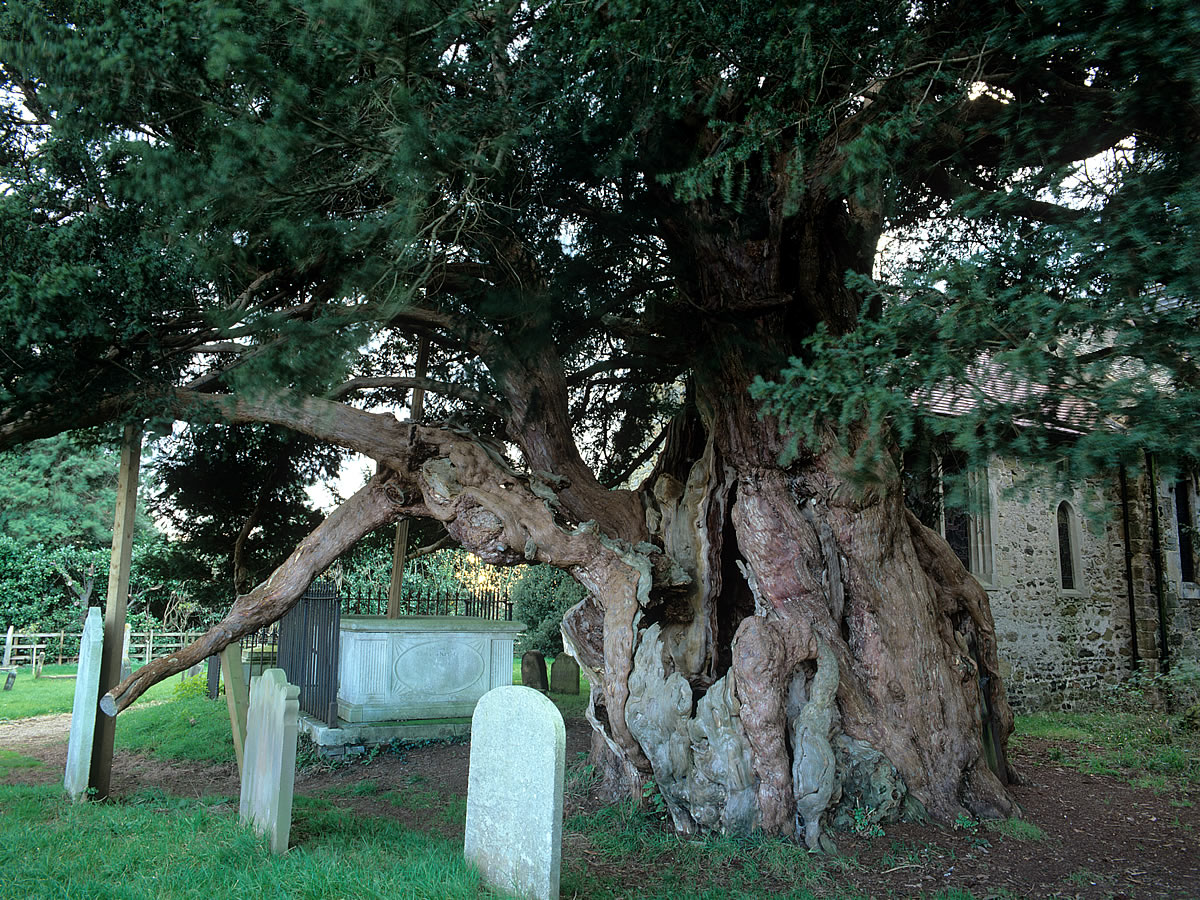 Marton Oak, Cheshire

The UK, and England especially, is abundant in old oak trees. Of these it's hard to know which is the oldest but a good contender is the Marton Oak in Cheshire. With a girth of over 14 metres this huge tree is thought to be over 1,000 years old.
Bowthorpe Oak, Lincolnshire
Near Bourne in Lincolnshire, the Bowthorpe Oak is believed to be over 1,000 years old. Its hollow trunk has been used for parties in the past, and it is rumoured that at one point over 39 people stood within it. Its girth is recorded as well over 12 metres.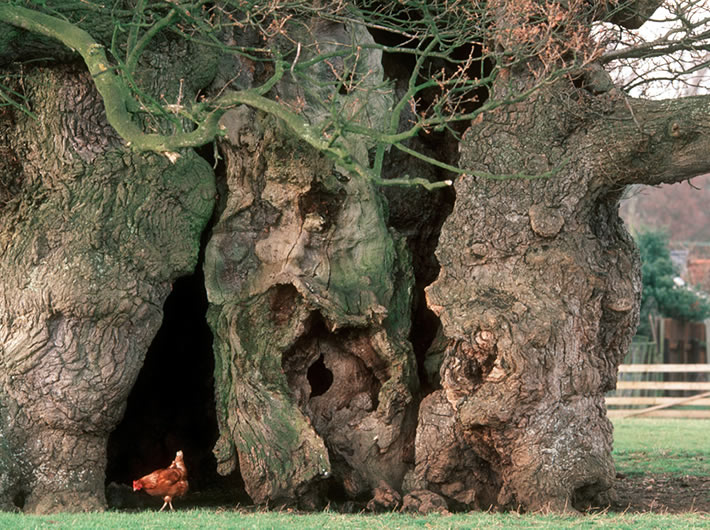 Big Belly Oak, Wiltshire
This famous sessile oak, in the royal forest of Savernake, has a girth of more than 11m. The tree has allegedly been around since the time of William The Conqueror and is estimated to be 1,000 to 1,100 years old.