Photographs: a guide for ancient tree recorders
When submitting tree records to the ATI, it is really helpful if you can provide plenty of clear photographs of the tree. A picture speaks a thousand words after all!
The camera on your mobile phone will be more than capable of capturing great images of ancient trees or you may wish to use a digital camera if you have one.
The website allows you upload as many images as you like, so you can capture all the important details of a tree. We recommend uploading around 4-5 different photographs to give a really good representation of the tree.
Where possible please aim to include the following 4 images in your tree record:
1.) Image of the whole tree to show the tree's form.
2.) Image of the trunk, especially if the trunk is hollowing.
3.) Ancient/veteran features e.g. deadwood, cavities, hollowing, fungi, insect holes.
4.) Image of the leaves, seeds, fruit or twigs to aid species identification (only if possible).
If it has not been possible to clearly show the main focus of your image (e.g. poor lighting or an inaccessible tree) then please use the image caption to help explain what you are trying to show in the image.
Please see below for more guidance and examples of images that show the key features that we look for in an ATI record.
Detailed image guidance
1.) A photo of the whole tree.
You may have to stand quite a way back to get all the branches in, but ideally the tree should fill the frame.
An image that shows the wider landscape can also be a very useful aid to someone else who is preparing to visit the tree too.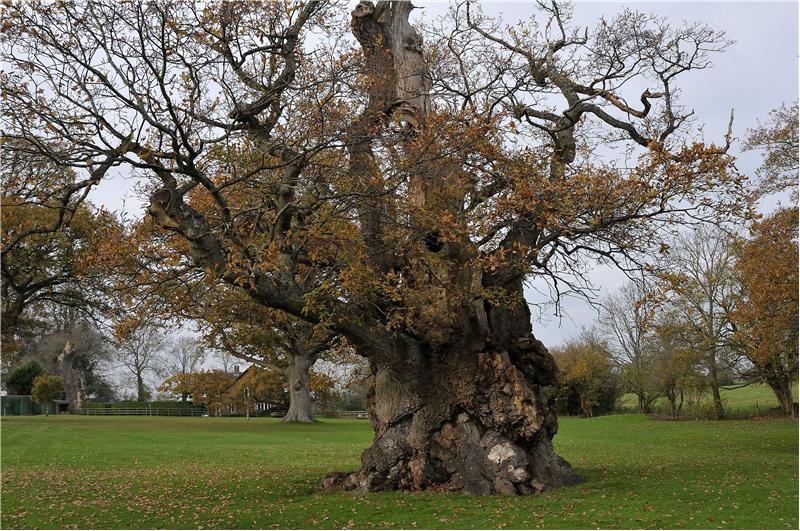 A wider image of the tree is also essential to show the tree's form e.g. is it a maiden, a pollard or a coppice? See the images below which show the overall form of the tree.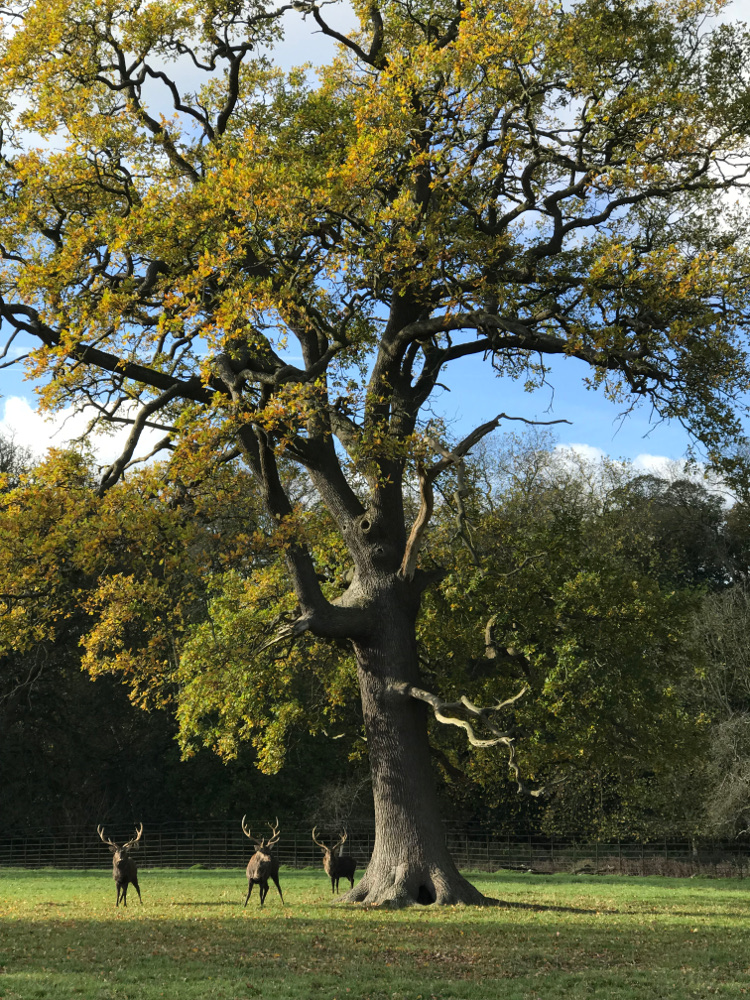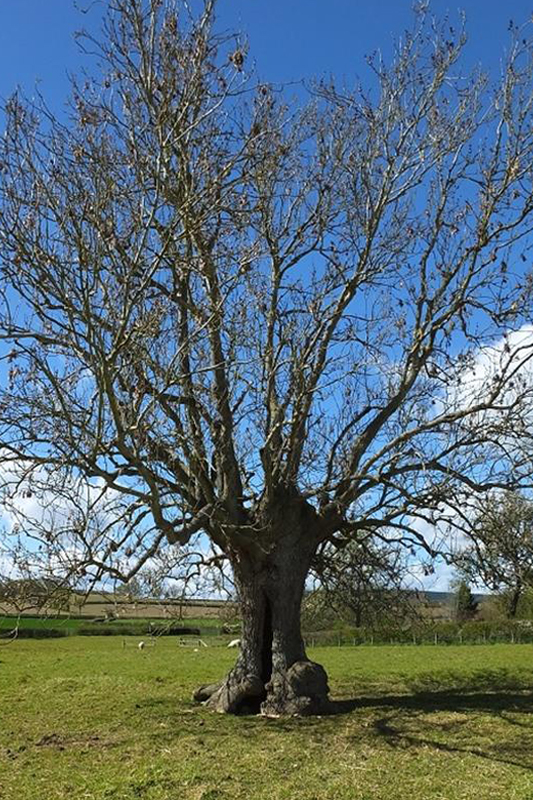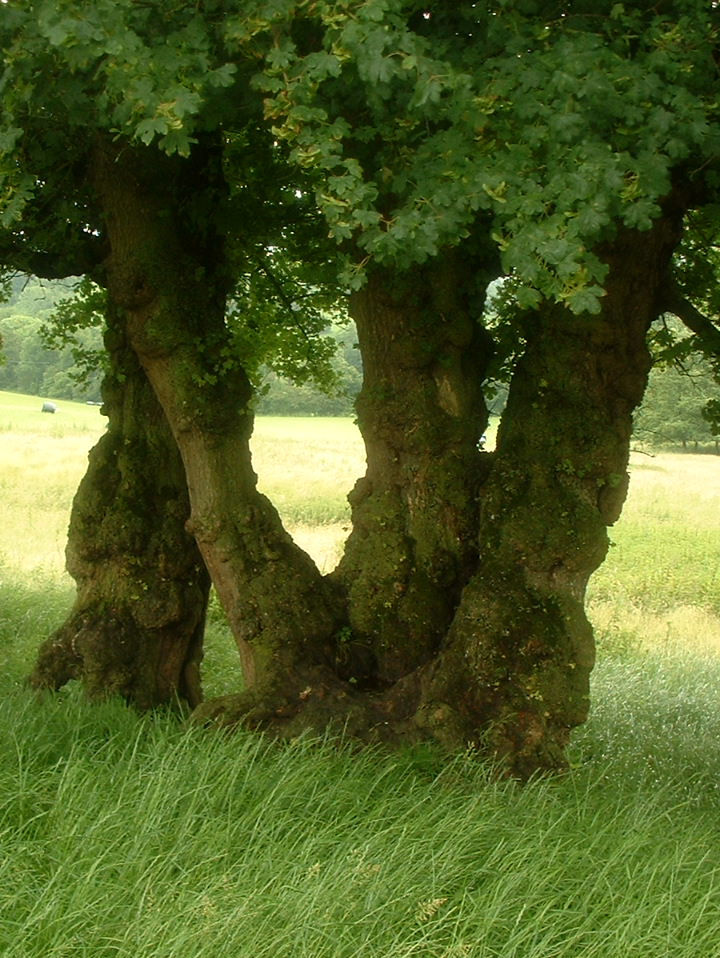 2.) A closer photo of the trunk, particularly showing any hollowing or decay.
Hollowing in the trunk is a strong indicator that a tree is ancient or veteran. Ensure that a clear image of the trunk is available showing as much detail of the hollowing as possible.
An image of the trunk and lower canopy can also help to show the tree's overall form in more detail.
For large or fragmented trees, several images of different aspects of the trunk can be very useful.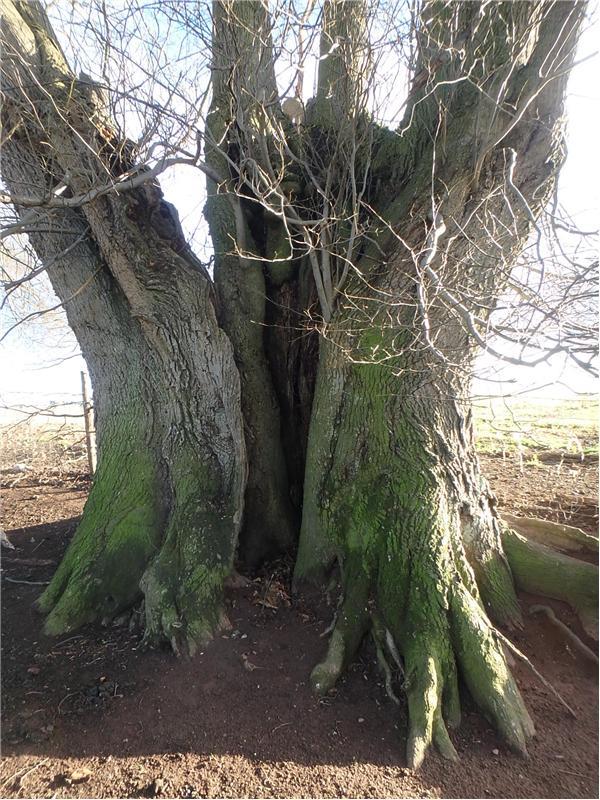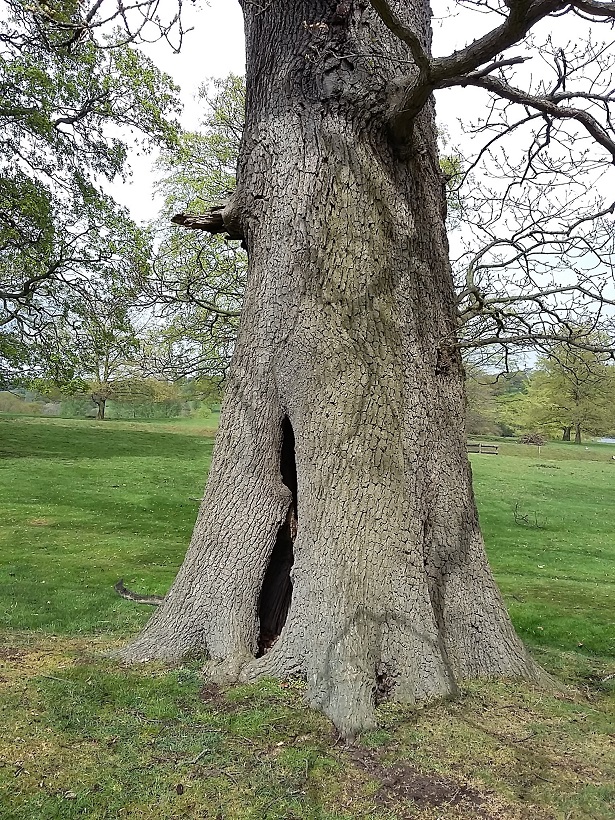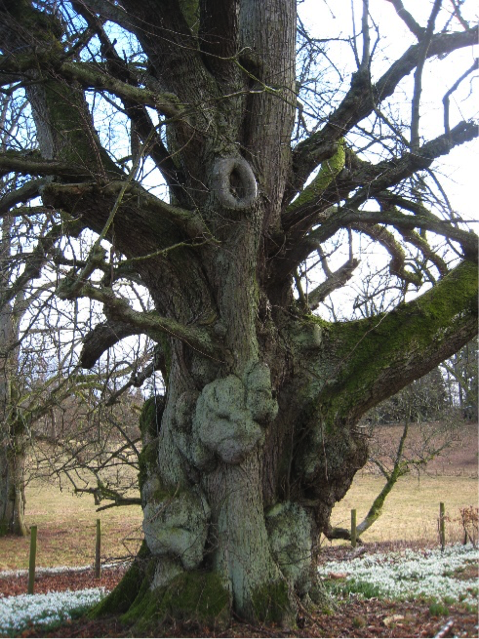 Tip: If you can try to exclude as much of the sky as possible from your image then this will help to show more detail in the trunk.
  3.) Close up photos of any ancient/veteran characteristics.
Images are vital in helping a viewer to understand why a tree has been recorded as an ancient or veteran and help to give extra evidence of the irreplaceable habitats that they provide.
If you think that the tree is ancient or veteran then you should record images that show the key ancient/veteran characteristics of that tree.
Take images of a hollowing trunk or hollowing canopy as a top priority.
Images of deadwood in the crown and fractured limbs
Cavities, holes and fractured bark if this can be shown from an image.
Fungi – fruiting bodies of fungi that have colonised the trunk and lower canopy.
Insect bore holes – areas of exposed wood may have been used by wood boring insects.
Epiphytes– take photos if the tree has an extensive coverage of mosses, lichens, ferns or has any "cuckoo trees" (smaller trees of another species that are growing directly on the tree you are recording).
See the images below for examples of images that show ancient/veteran features.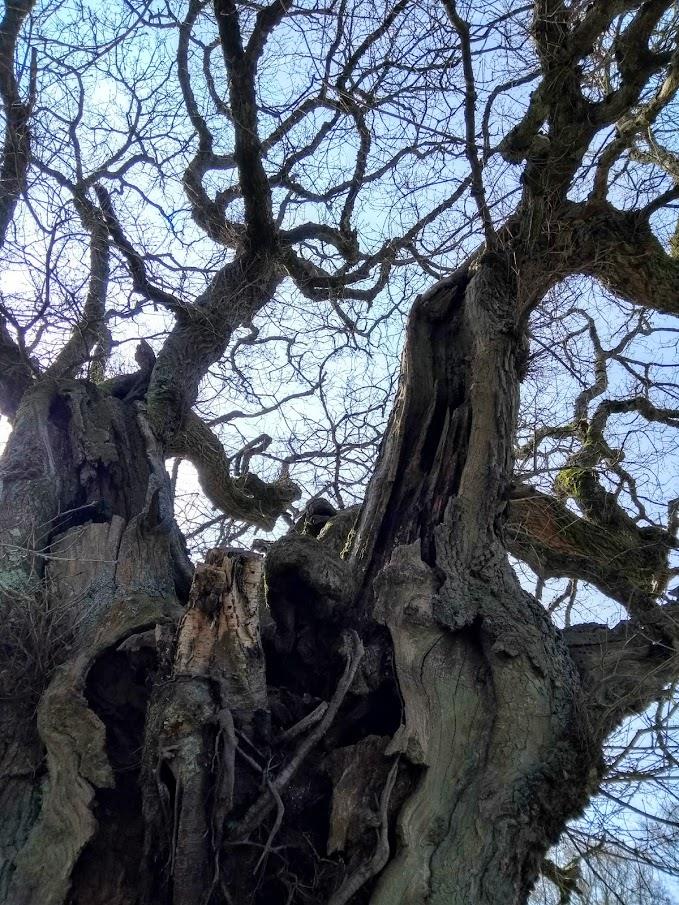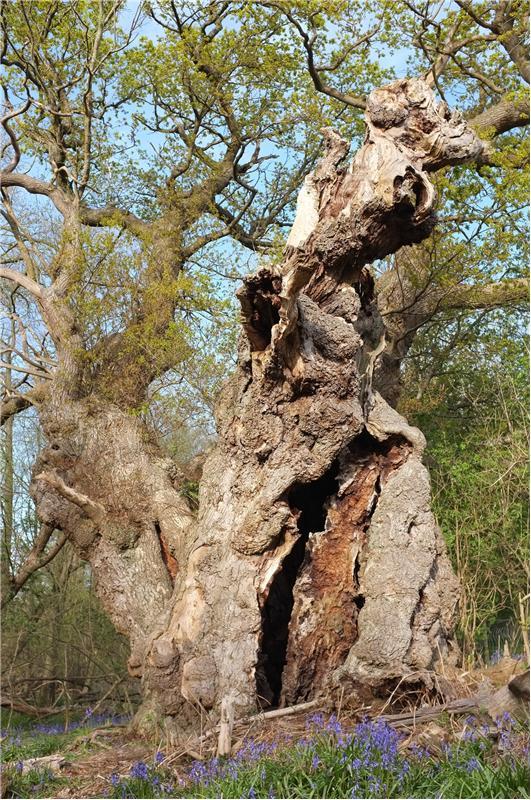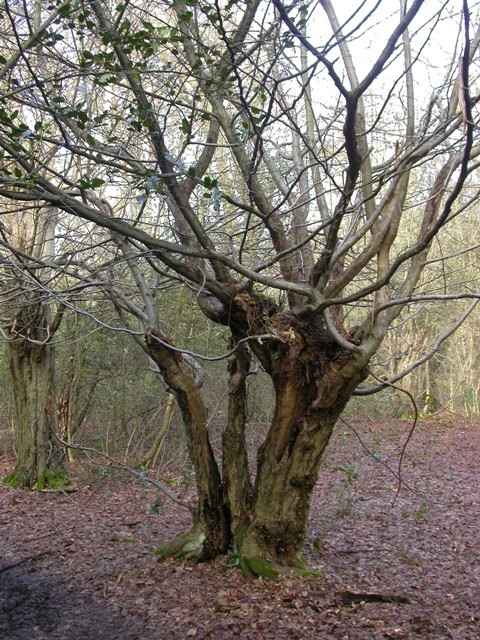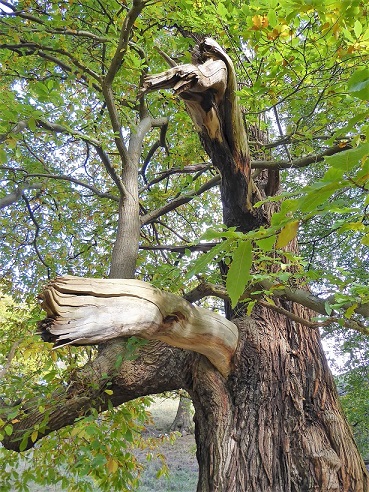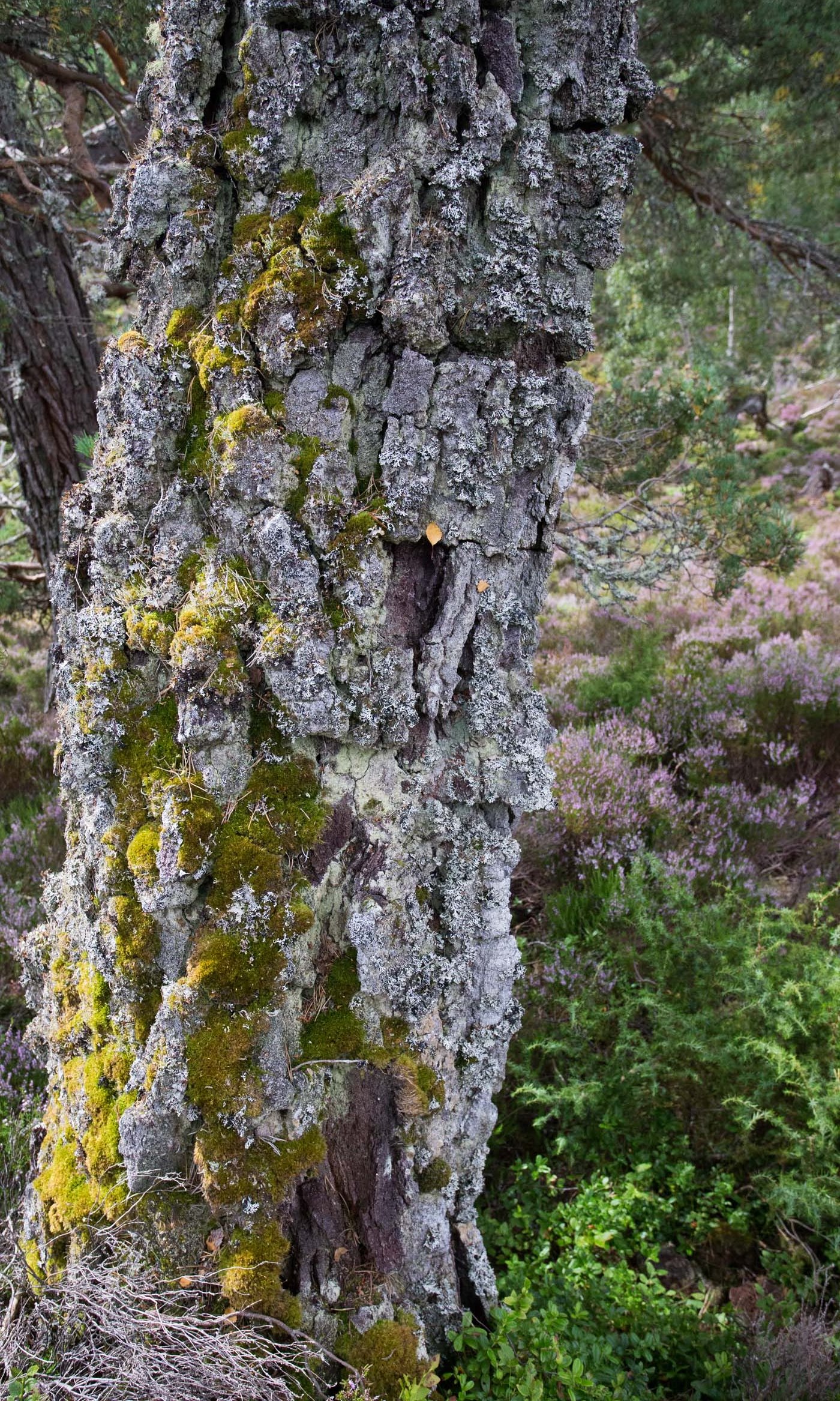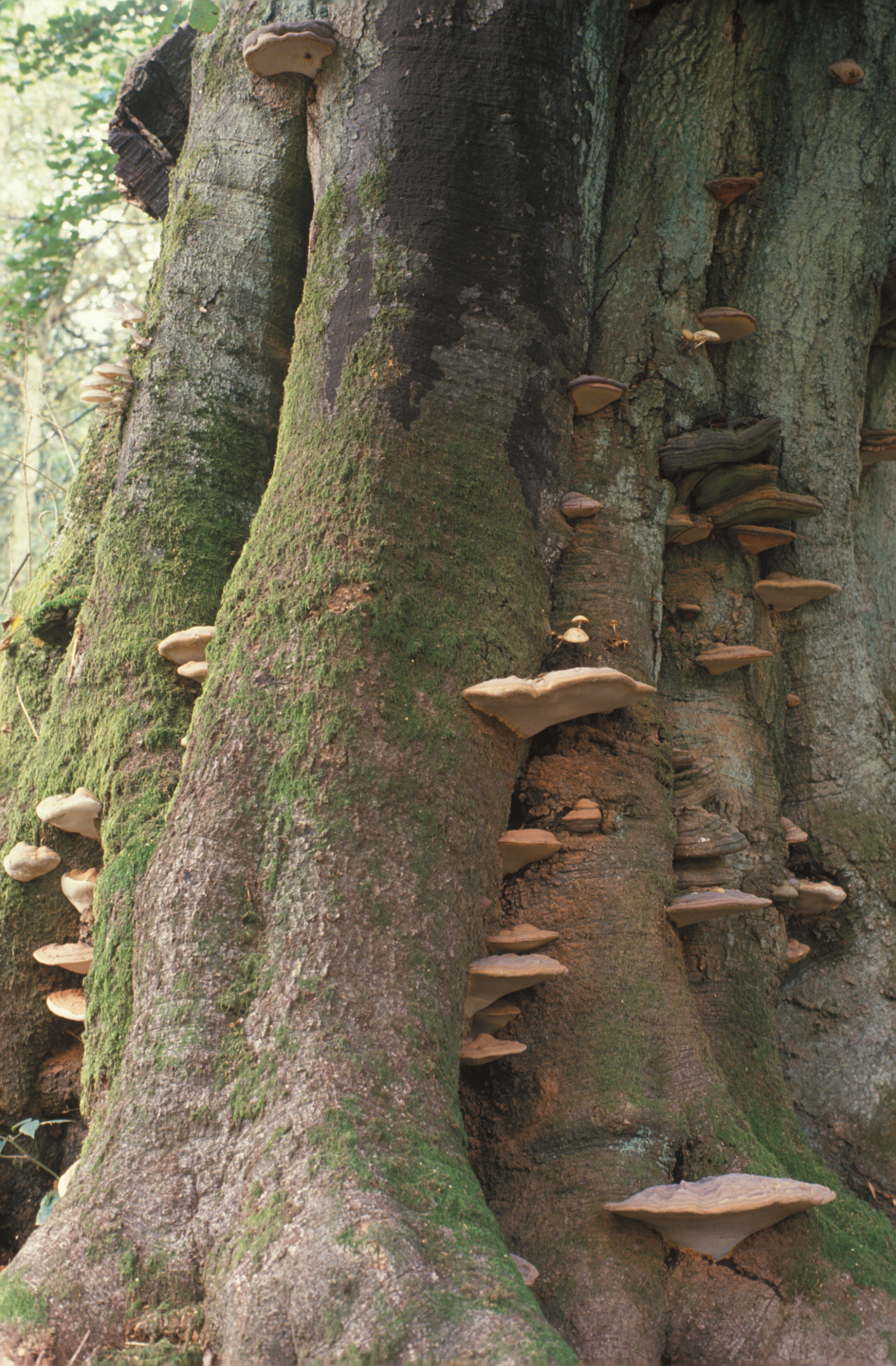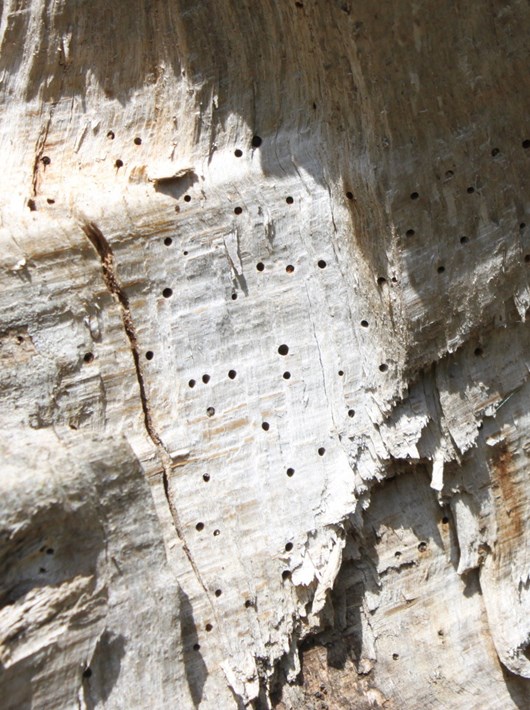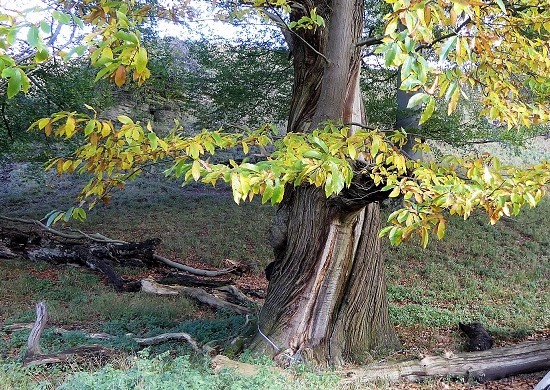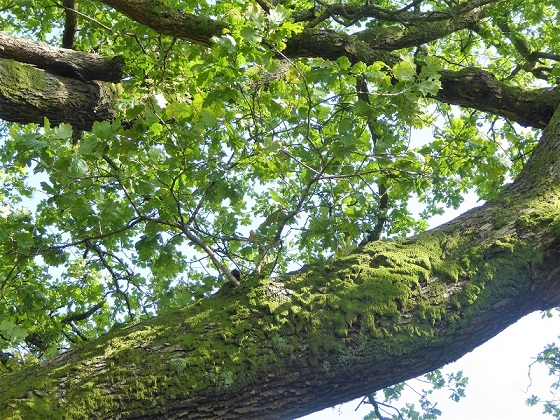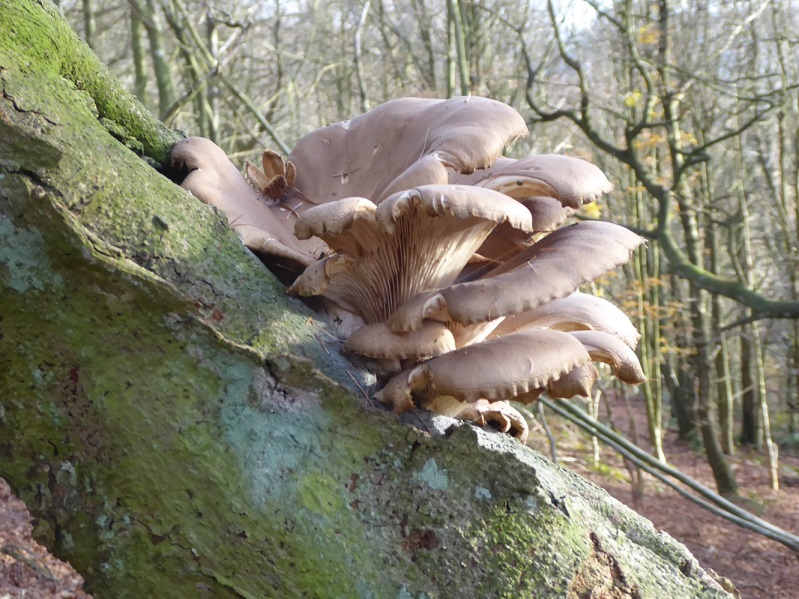 Tip: You may need to experiment to find the best angle. If you are struggling to show the feature of interest then make a note of what you are trying to show in the image caption.
4.) A close up of any diagnostic features distinguishing the species, such as fruits, seeds, leaves or thorns.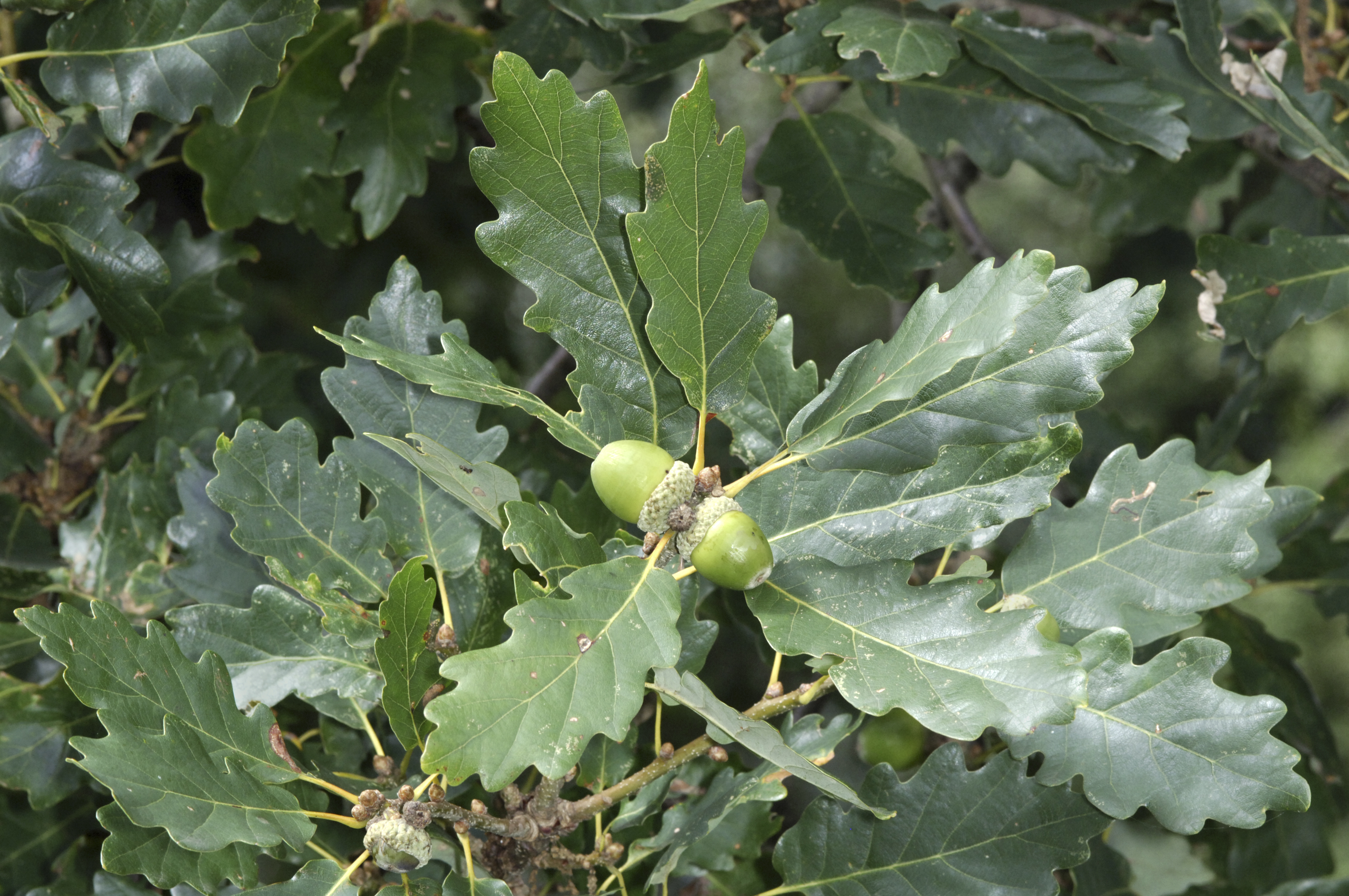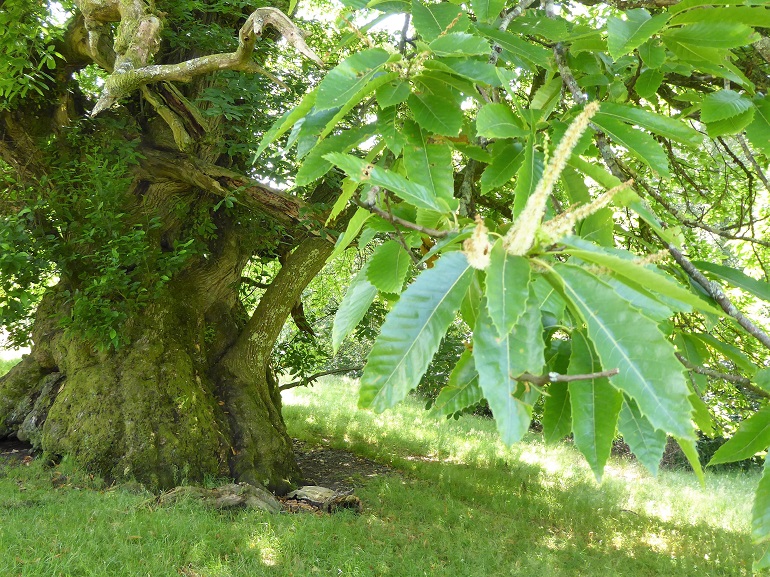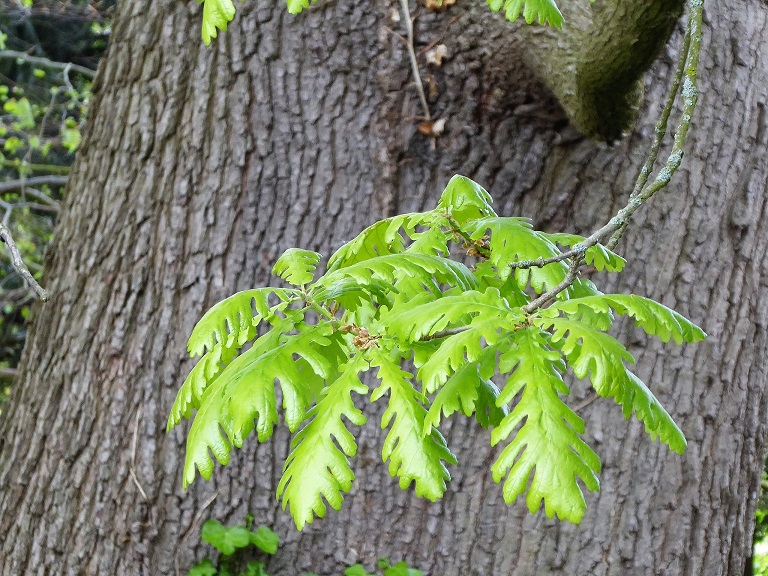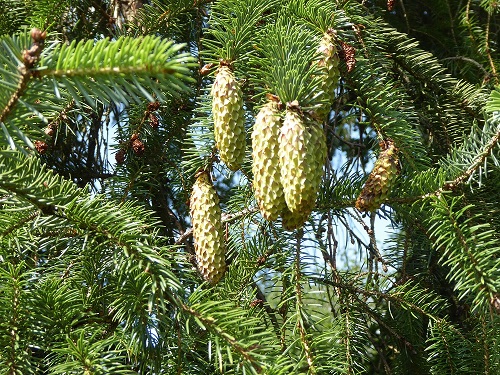 What to avoid in your photos please:
1.) Too bright / too dark photos. It is best to make sure the sun is behind you when taking the photo.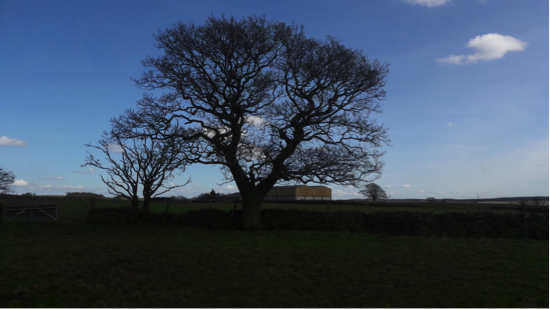 2.) Blurry photos – try to keep the camera as still as possible. A blurry photo can make identification from a photo almost impossible.
3.) Photos taken from too far away. It is great to show the whole tree (as described above), but please make sure that additional images are included to show closer details of the tree too.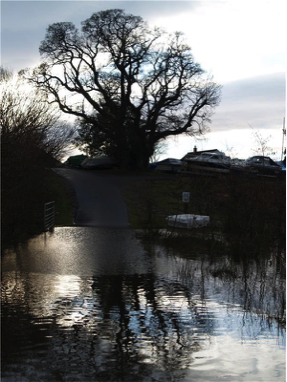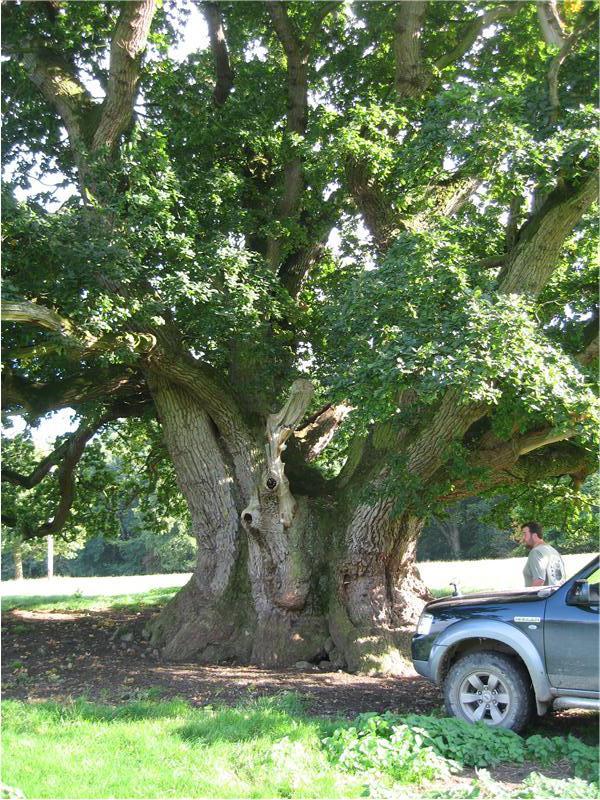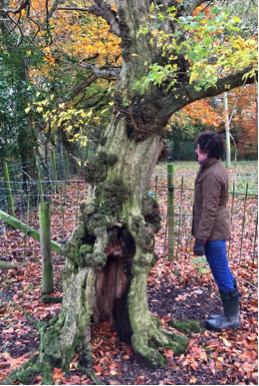 4.) Photos with people in them (unless this is a photo of the recorder/verifier as a scale reference, see image above). Please remember that most tree records are publically visible, therefore please avoid adding images of people climbing on or into ancient trees, to help us communicate best practice for their conservation.
Thank you
Photographs help us to capture and record the amazing world of our irreplaceable ancient trees. Thank you for helping us to do this by sharing your images in your tree records.