A walk with ancient trees
Kevin Stanley, 23/01/2023
Ancient tree verifier Kevin Stanley shares his passion for ancient trees and creative writing, describing one of his recent days spent recording trees to the Ancient Tree Inventory and what inspires him about ancient trees.
"Walking through wood pasture and fields owned by aristocratic families, on the ancestral land of distant royalty, or old Etonians, handed down over the centuries from father to eldest son, I discover chestnut trees that have stood proudly for hundreds of years and giant cedars next to stone-built stately homes. All across Lincolnshire and the bordering counties of Nottinghamshire, Derbyshire and Cambridgeshire ancient yew and field maple have endured the passage of time, and I have played a part in recording their story.
Whilst some appear to be hardly touched by the rigours of time and weather, still exhibiting vigorous growth despite their advanced age, others are ravaged by it, wizened, gnarled, humbled by the years, but still standing. Their crowns recede and their trunks increase in girth as they hunker down into their old age. Spring and summer bring new flushes of delicate young bright green leaves, whilst in the winter, through the mist, stag-headed oaks and ancient ash are waiting to be discovered, their fattened trunks have hollowed over time, bearing witness to their great age. They are majestic.
I've walked through fields at Bolingbroke, Lincolnshire and East Stoke, Nottinghamshire sites of notable battles, and other places of historical importance. Where castles once stood, now only ruins remain. Roman centurions, Saxon Kings, and Viking warriors have graced these lands, walked beneath the boughs of trees, and marched into battle, spilling their blood on these fields. The trees have silently observed, dispassionate and impartial, refusing to take sides, or pass judgement, as monarchs, and the landscape changes over time.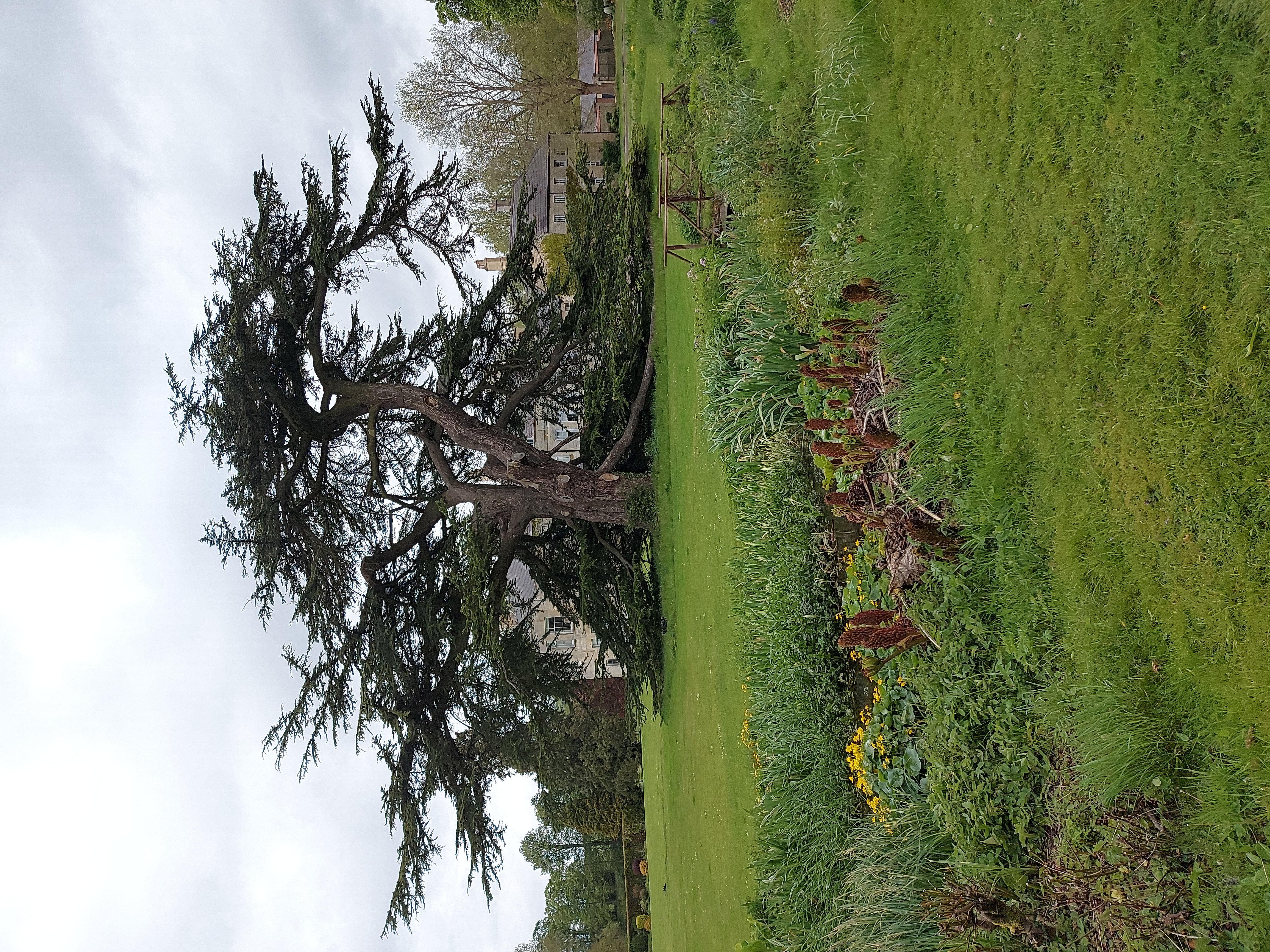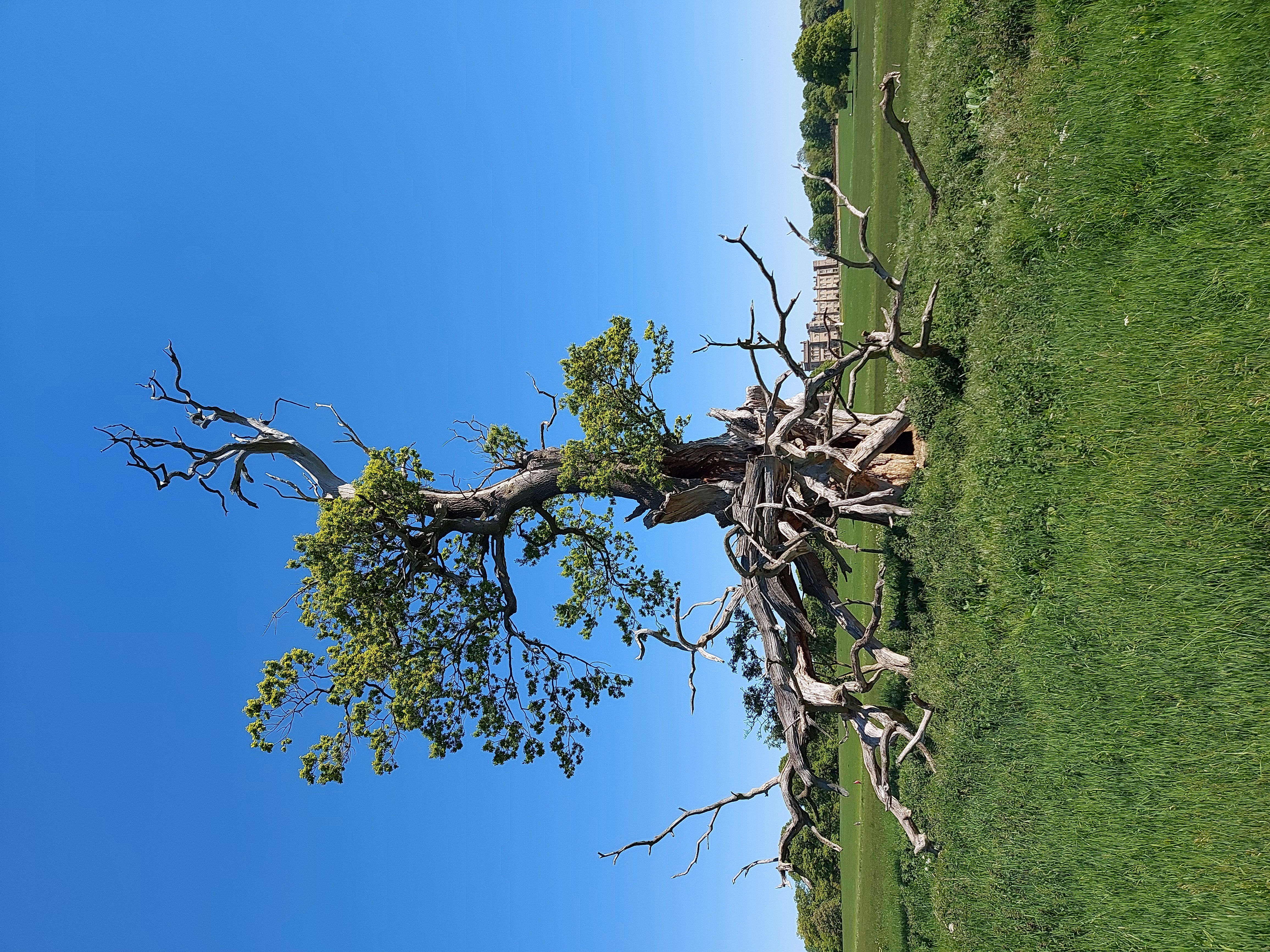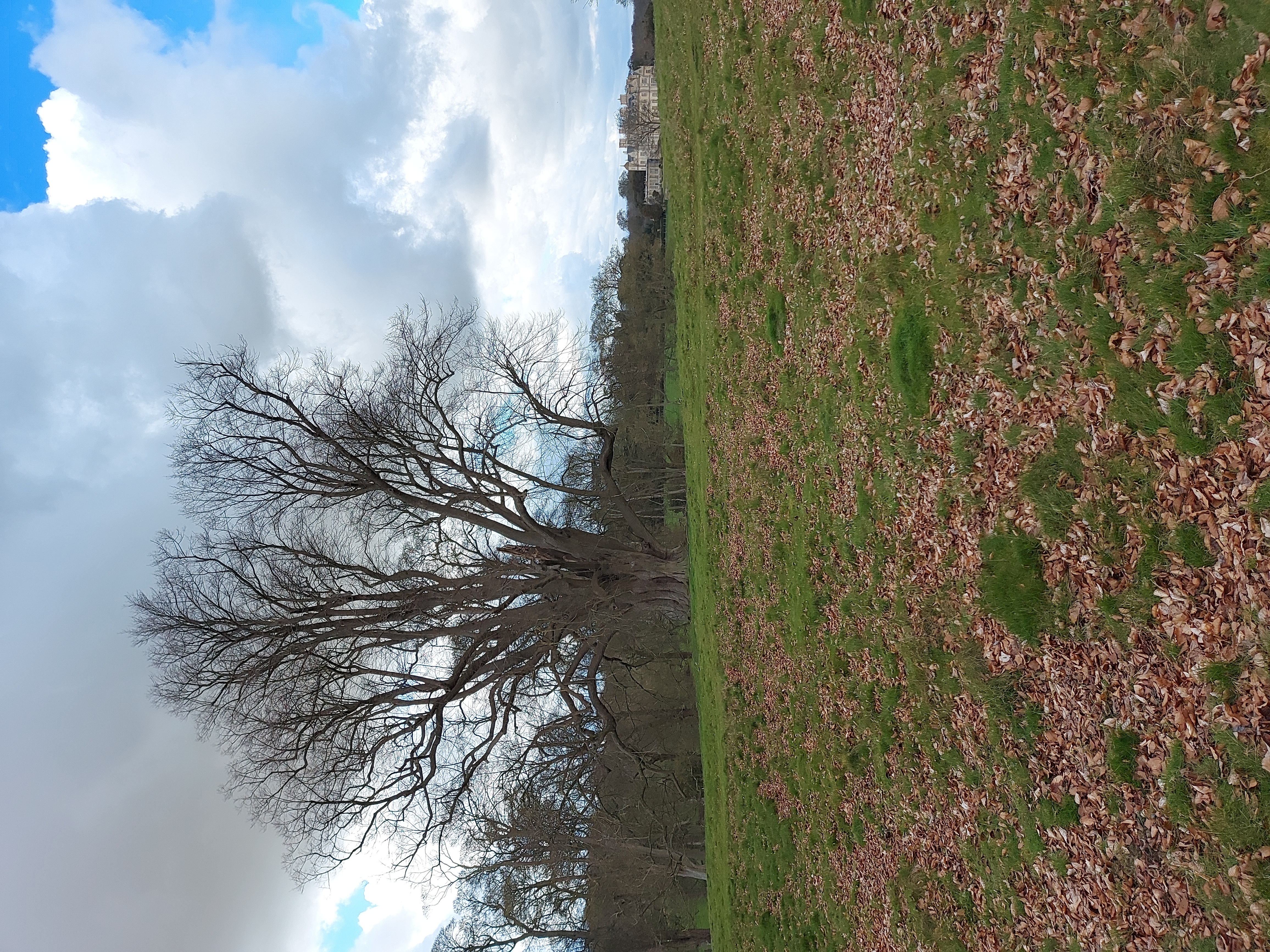 My most loyal, and frequent companion on tree hunts is Jerry. Twice my age, he considers himself a Sancho Panza figure, the slow-moving donkey riding servant, to my more flamboyant, and swift-of-foot, Don Quixote. As we explore woodlands and historic parkland together, we discuss not only the trees, but archaeology and the history and topology of the landscape.
Many ancient and veteran trees have been felled by the axe, or chainsaw, to clear land for agriculture, or space for housing estates, now only their names remain in the nomenclature of streets and avenues, ghostly reminders of the hazel, lime and beech that once grew there forming vast swathes of woodland across the country. The finest trees that remain, standing along historic boundaries of ancient woodlands, stalwart guardians of bygone times long forgotten, whisper their stories to me, as I meander along the peaceful pathways surrounded by carpets of celandine and aconite, or the intoxicating, yet delicate scent of bluebell on the summer breeze.
As I find and record these magnificent trees, I'm grateful to be playing a small part in helping to protect them and to preserve them for prosperity."
by Kevin Stanley, Ancient Tree Volunteer Verifier