Visit to Grimsthorpe estate
Kate Lewthwaite, 19/08/2021
One warm summer evening, a small group of Woodland Trust staff set off for a social walk around Grimsthorpe Park, about 30 minutes away from our head office in Grantham, Lincolnshire. It had been many months since some of us had met face to face, so it was a great occasion.
I had no particular expectations about the visit other than remembering to bring a tape measure as Lorienne, our organiser, had mentioned there would be some large trees to see. We met with Chris, the park ranger, who had kindly given up his evening to show us round.
Within minutes we were in the middle of a piece of medieval deer park. It was astounding, it was a long time since I had been anywhere so timeless, peaceful and inspiring. The only sound was of my colleagues saying "ooh and aah" as they encountered the amazing wood pasture landscape. Other than the odd fence line and plastic tags in the ears of the grazing longhorn cattle we could have had exactly the same experience in that place a thousand years ago.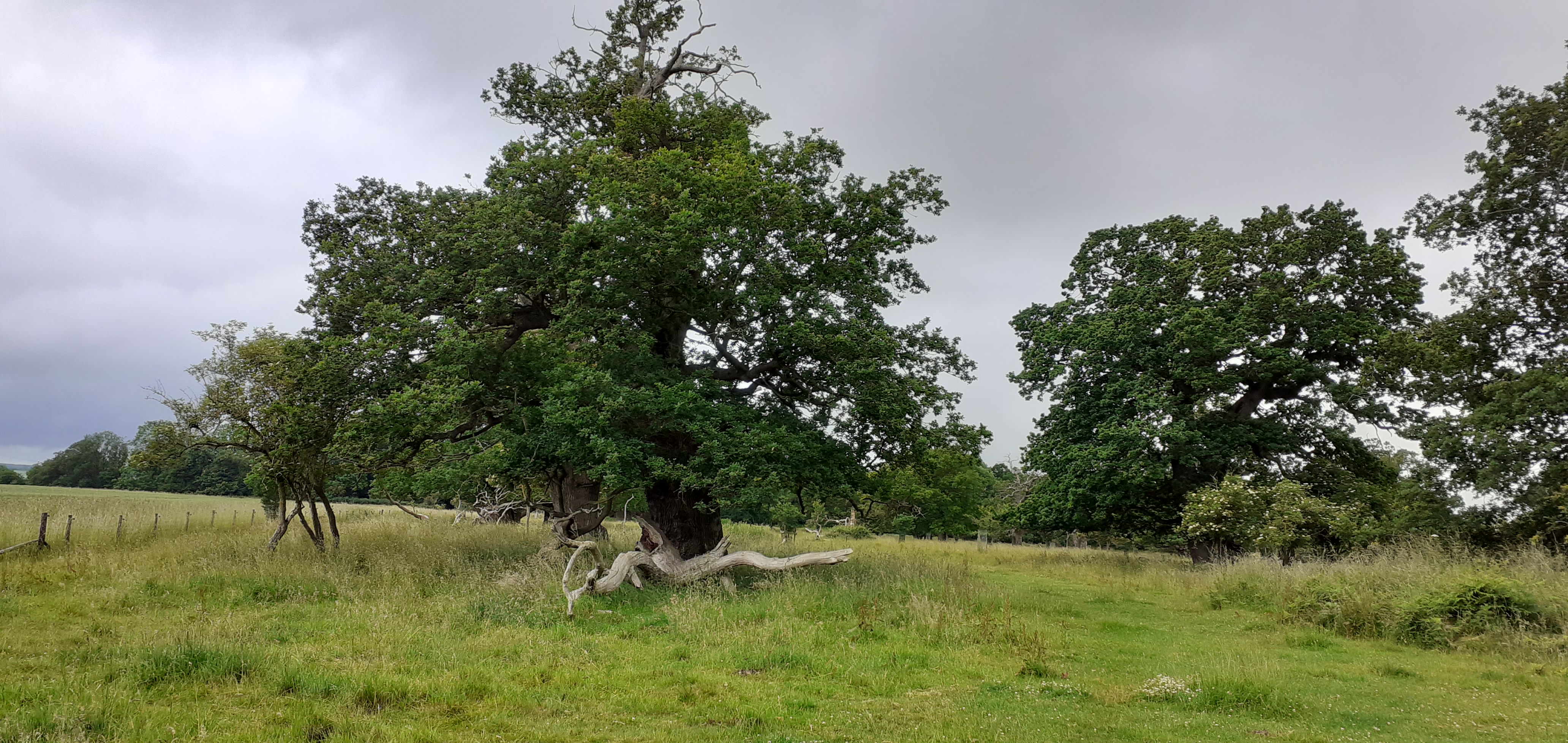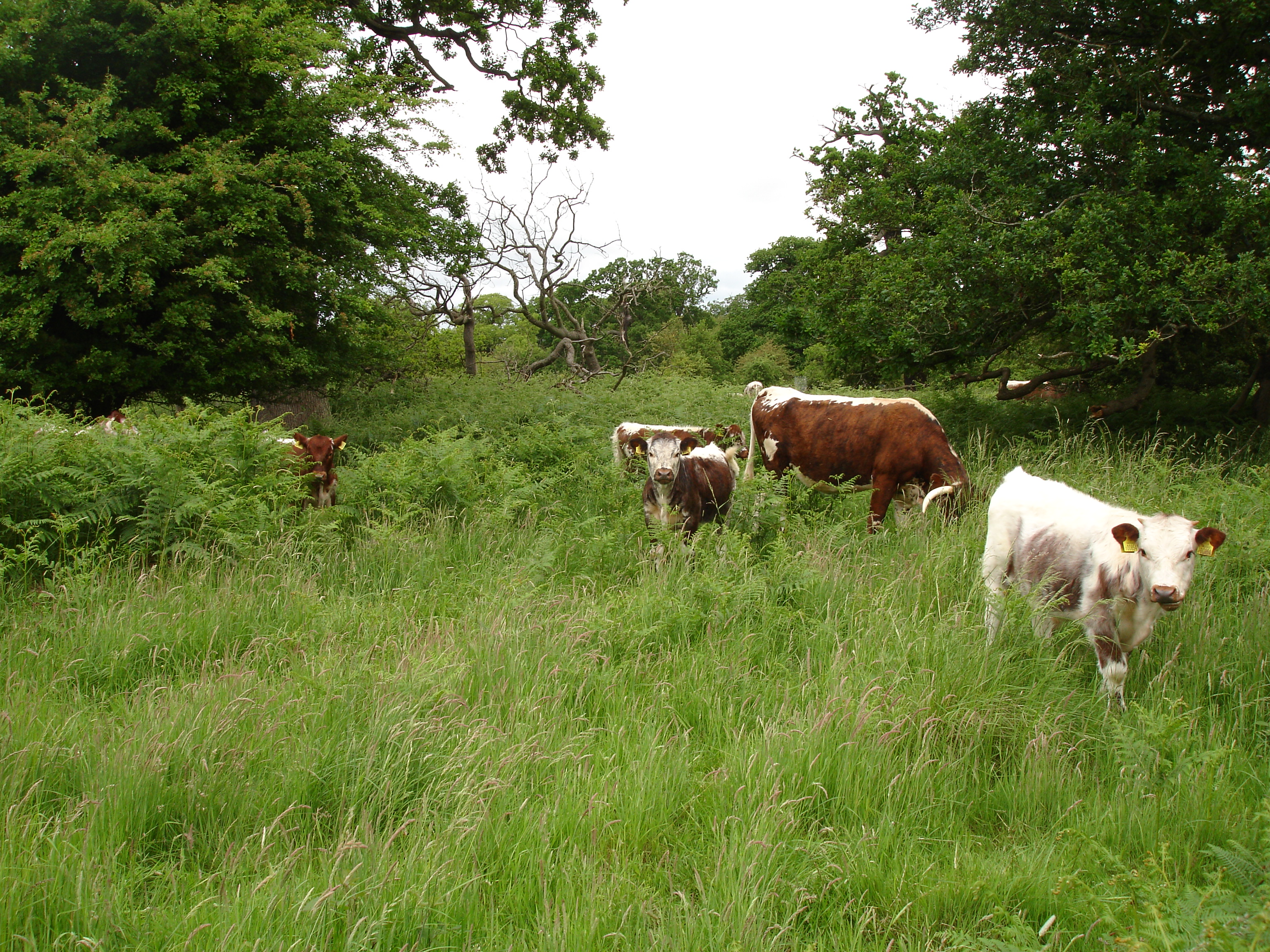 I've lived in this area for 15 years but had no idea that such an amazing site was almost literally "on our doorstep".
The parkland was dominated with veteran and ancient oaks, many with great amounts of deadwood in the canopy. Fallen deadwood was left in place. The only exception, Chris showed us, was where one great tree had fallen across a footpath so some chainsaw work was needed to cut and move the timber to one side.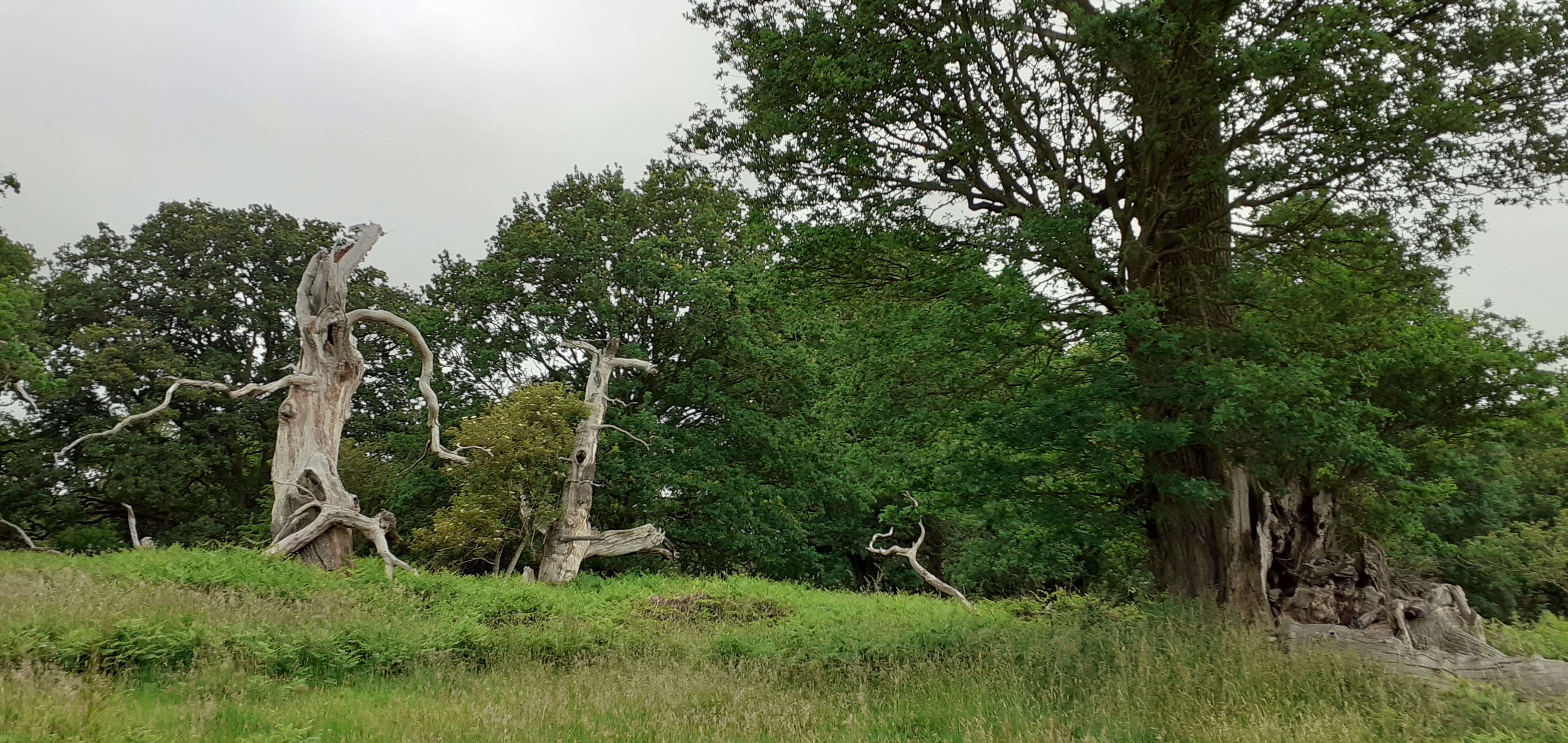 I heard my first cuckoo for years calling in the distance and our visit also disturbed a barn owl who swooped silently out of our path. Another highlight for me was great swathes of mistletoe growing on trees in the lime avenue, just outside the deer park area.
We checked out the Ancient Tree Inventory website on our smartphones and noted that some, but far from all, of the trees are already on the inventory. So there is definitely more work to be done on this site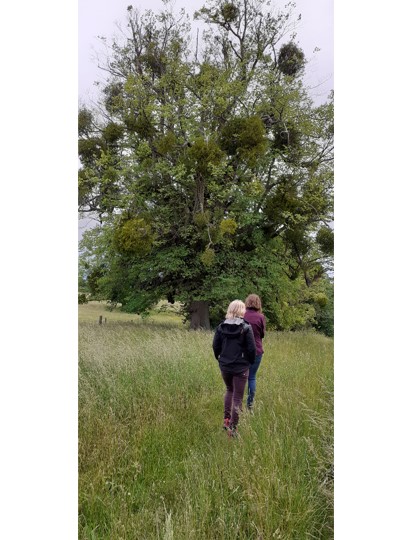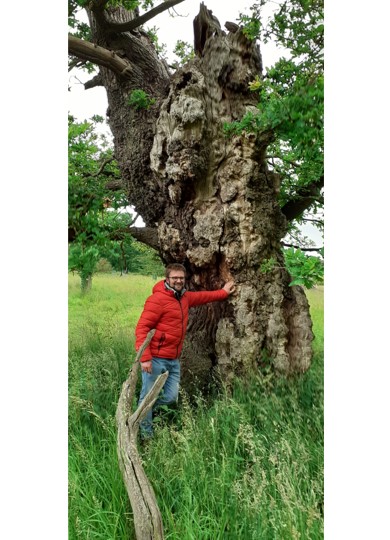 Two particularly amazing trees drew our attention. The first was an enormous hawthorn, we measured it and found the girth to be three metres.
The second, towards the end of our walk was a giant oak growing on the edge of a deep ditch. We had to work hard to access this tree, through bracken, nettles and bramble but the team, undaunted, rose to the challenge. We measured it at over nine metres girth. The tree appeared to be double stemmed, so it was hard to know if it had been bundle planted as a pair of different saplings or if this was a natural phenomenon – a colleague pointed out that some acorns grow two shoots at germination. Chris told us that Oliver Rackham, the great naturalist, had also measured it  and estimated it as 972 years old.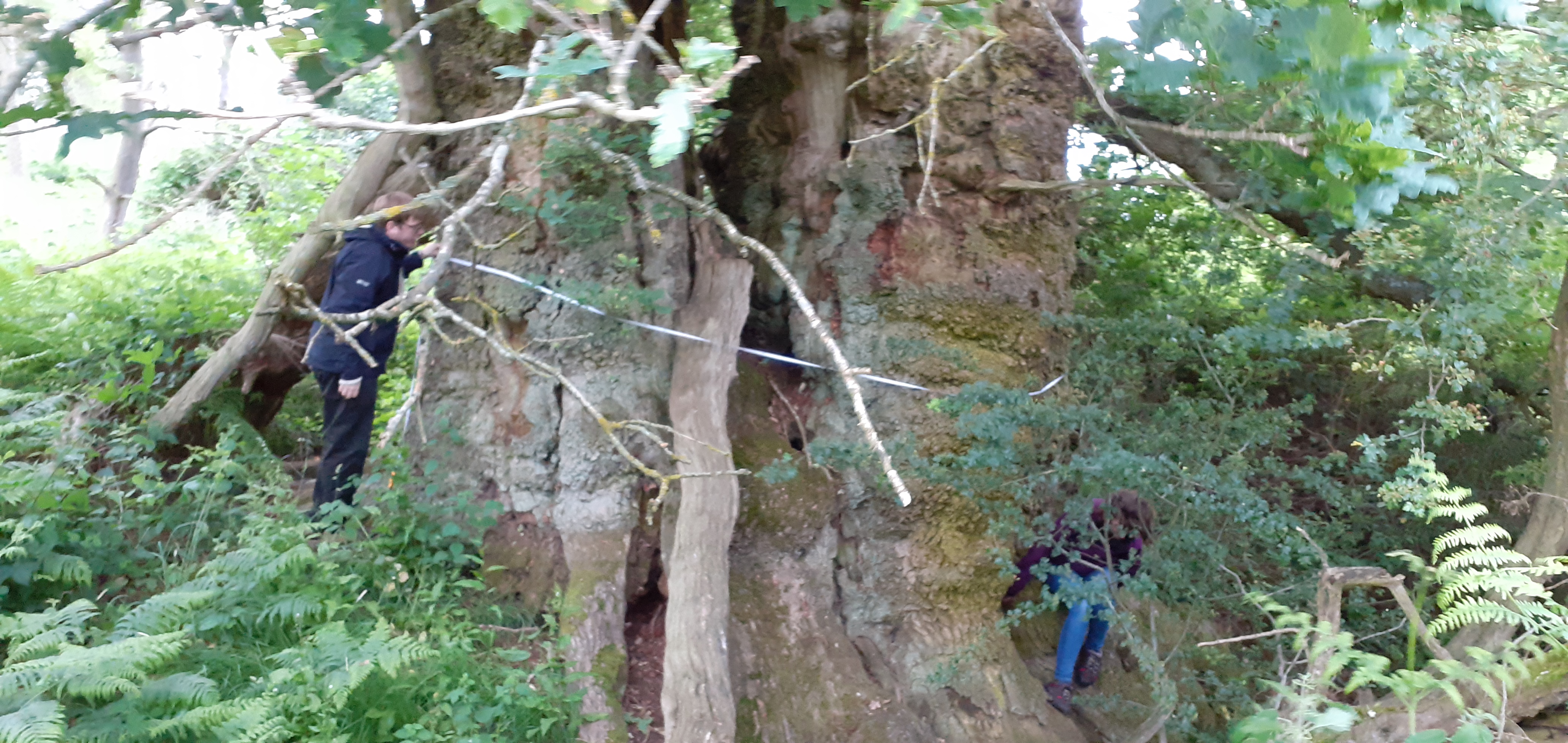 It's a testament to the conservation-mindedness of the current owner of the Grimsthorpe estate as well as the dedicated work of Chris, who has been park ranger for 23 years, that such an amazing place continues to go from strength to strength. We'll definitely aim to bring more Woodland Trust colleagues here in future.
There are public footpaths right across the estate so do take the opportunity to visit yourself if you are in the area and you get the chance.