Ancient tree highlights from 2021
Sally Bavin, Assistant Conservation Evidence Officer, 23/12/2021
Happy new year! At this time of the year it is always good to look back and celebrate some of the new records of ancient, veteran and notable trees which have joined the Ancient Tree Inventory within the previous year. The Conservation Team at the Woodland Trust recently had the privilege to visit the Majesty Oak in Kent which was a definite highlight for us! She certainly lives up to her name.
Thank you to those who provided some of their highlights to share here, and thank you to everyone who has recorded a tree in 2021! Below are just some examples of amazing ancient trees that were recorded to the Ancient Tree Inventory, hand-picked by our volunteer verifiers.
Holm oak at Linton Park, Kent
This very large, old Holm oak at Linton Park, Kent grows in the grounds of Linton Park House. The grounds are normally closed to the public, but were open on Sunday on 23rd May for the National Garden Scheme.
This tree was the largest of three large-girthed veteran Holm oaks recorded on that day. The tree has a burred but mainly sound bole of girth 5.87m.
There were other notably large, old specimen trees in the grounds, including an impressive Copper beech of girth 5.58m and Kent's largest-girthed cut-leaved walnut (also recorded to the ATI).

Thank you to Steve Young for sharing his tree highlight of 2021! It sounds like it is worth looking out for any future open days at Linton Park House for the chance to pay these trees a visit.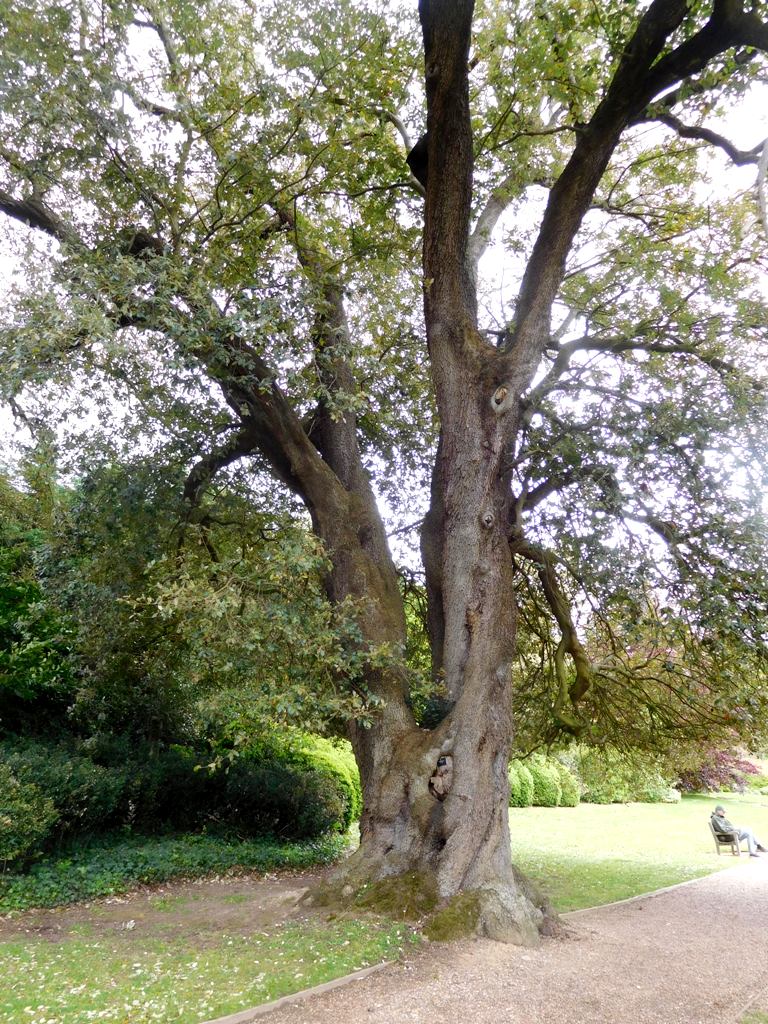 Ancient Small-leaved lime, Northeast of Llanvetherine, Monmouthshire
This rather splendid small-leaved lime has a girth of a girth of 7.50m at a height of 0.60m. It was recorded at grid reference SO3743417471 by William Bick in March this year, and verified by Brian Jones, who chose this as his tree highlight for 2021. The tree is visible from public access.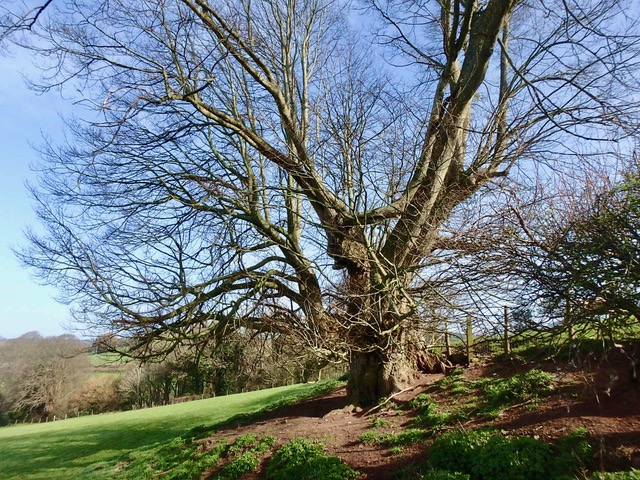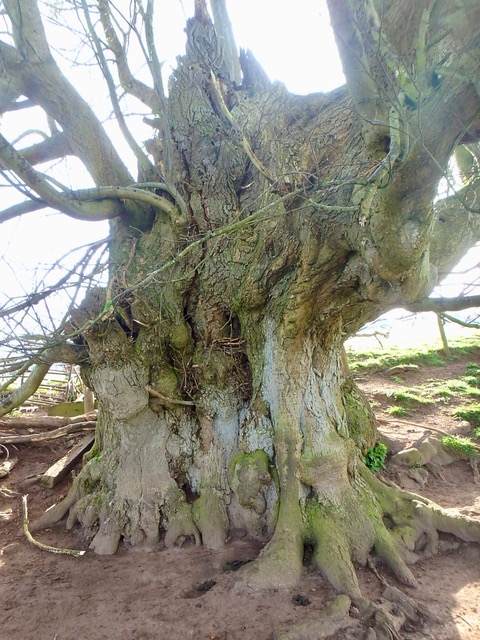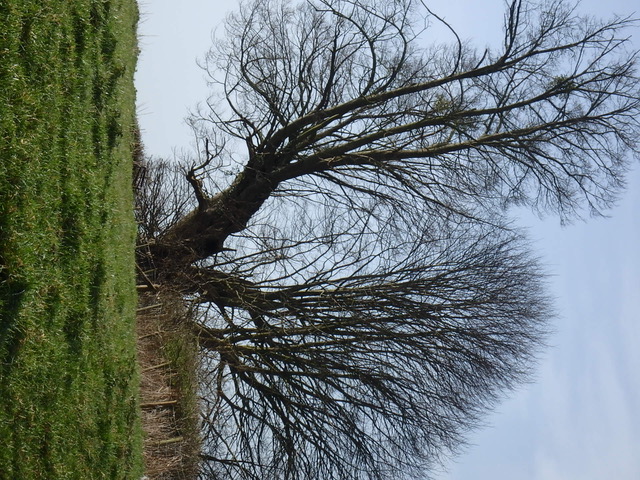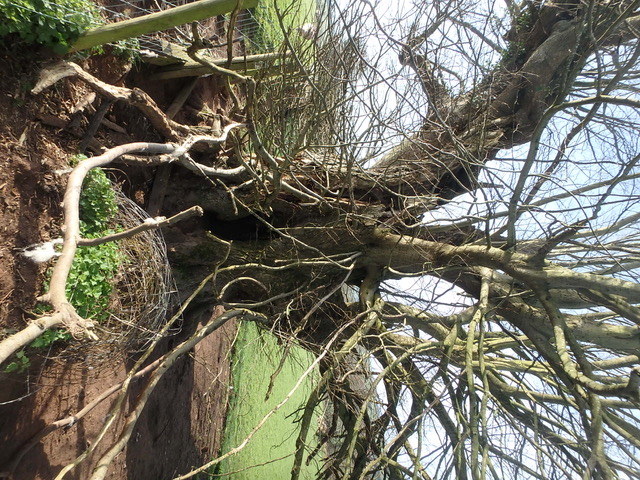 Ancient alder at Pontrhydfendigaid
This alder was recorded recently at Pontrhydfendigaid and is Doug Lloyd's tree highlight of 2021. The tree is not very big at just 2.8m girth - but this is just a fragment of the original tree, judging by the ground around it. The tree's most unique feature is that it looks more animal than tree!
The surrounding wood pasture has a number of low pollards and is part of the Ystrad Florida Abbey lands.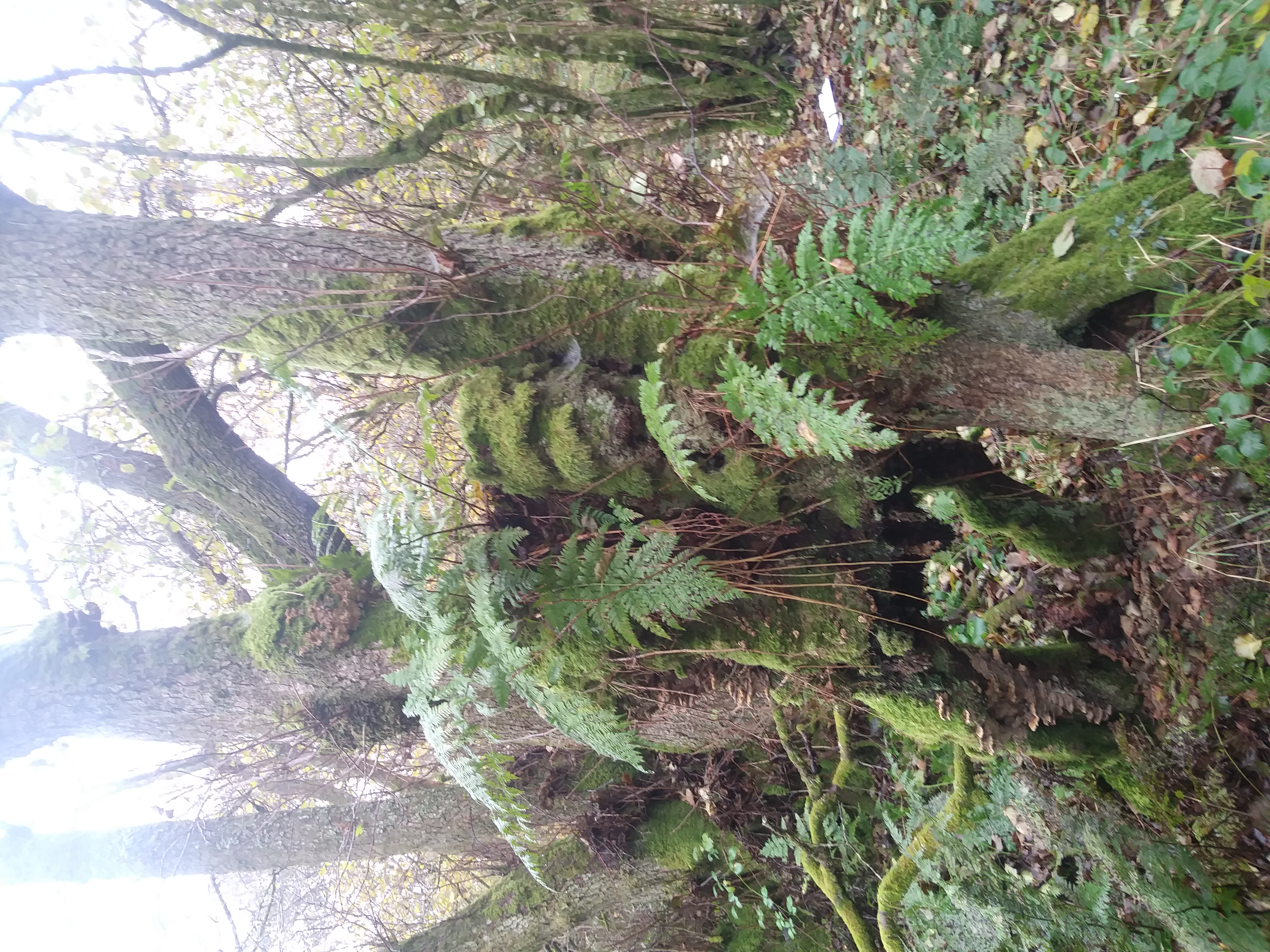 Ancient oak on the Acton Scott Estate, Shropshire
Ok we are cheating here - this one was actually recorded in 2020, but it is worth letting the date slip a bit for such a special tree! This one is Andy Gordon's tree highlight of the last two years.
The stunning ancient tree has a natural pollard form, and stands with a girth of 8.15m. It stands in a private field but is visible from the east from a public footpath.
According to Andy's record, it is possible that the tree is in fact two trees that have grown very close together, but on the north side of the trunk there is no obvious sign of the fusion. It is more likely that the tree became hollow a long time ago and each side has 'ram's horned' and is nearly joining up. The cut branch seems to be stopping this happening.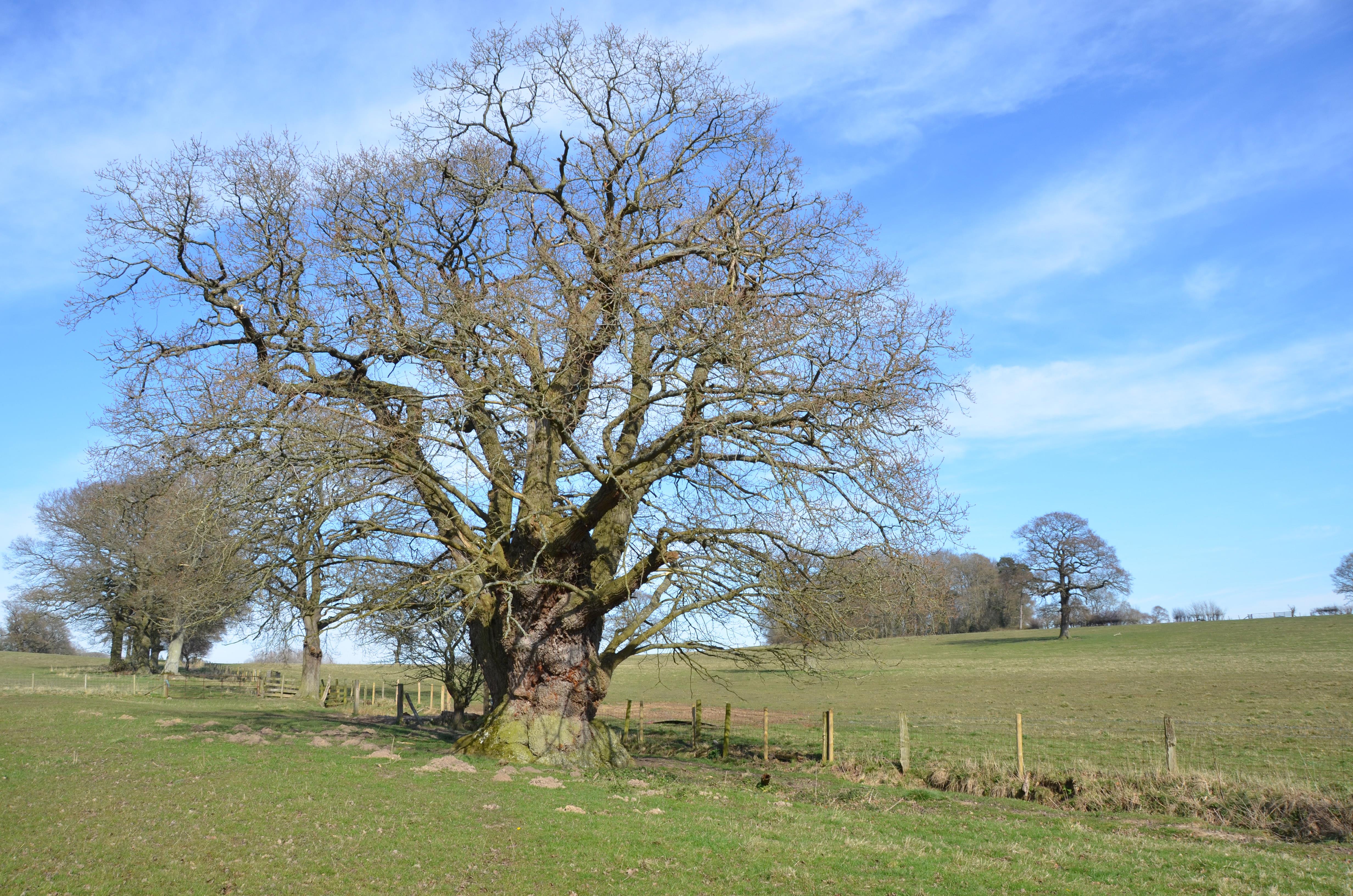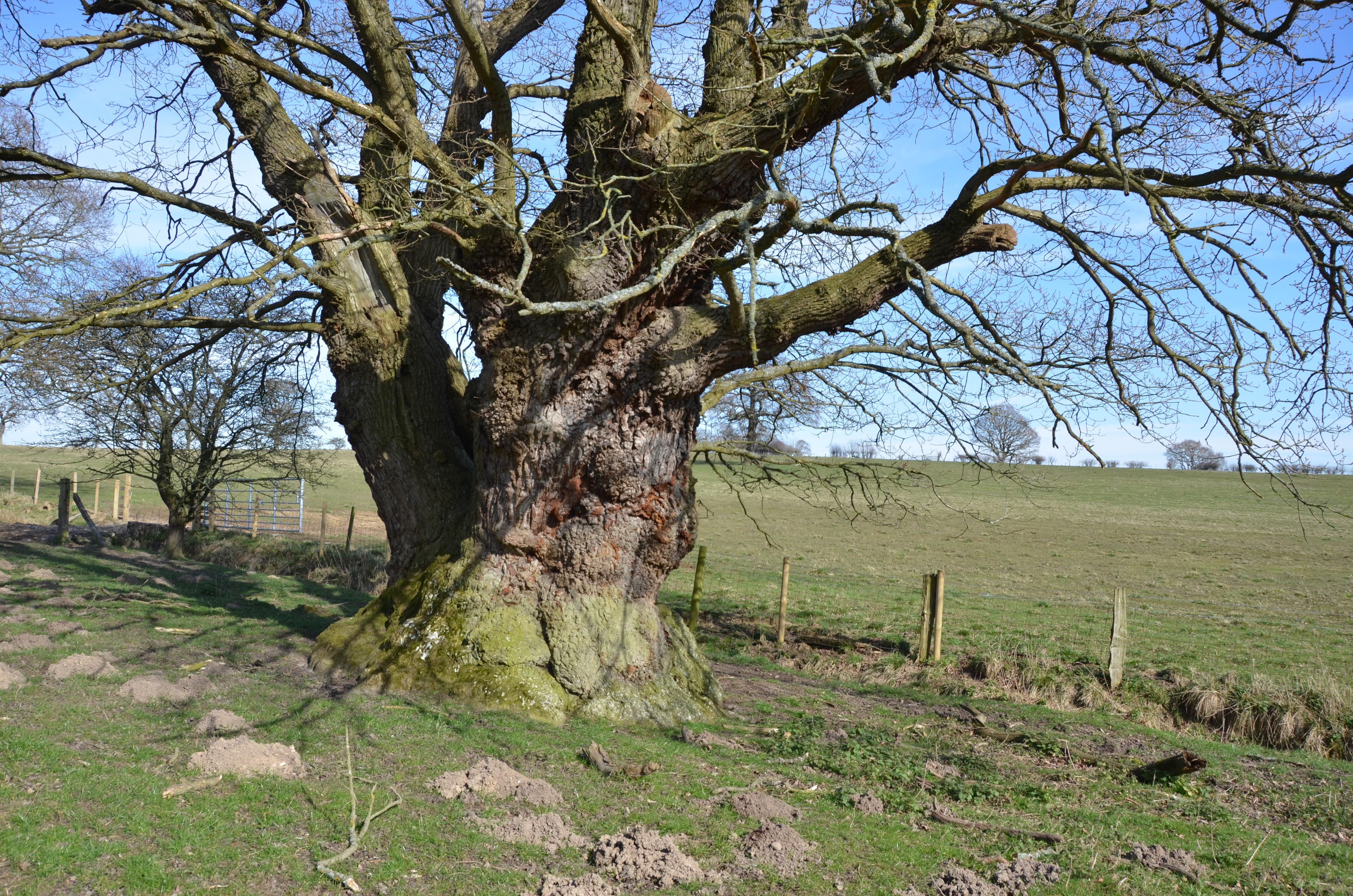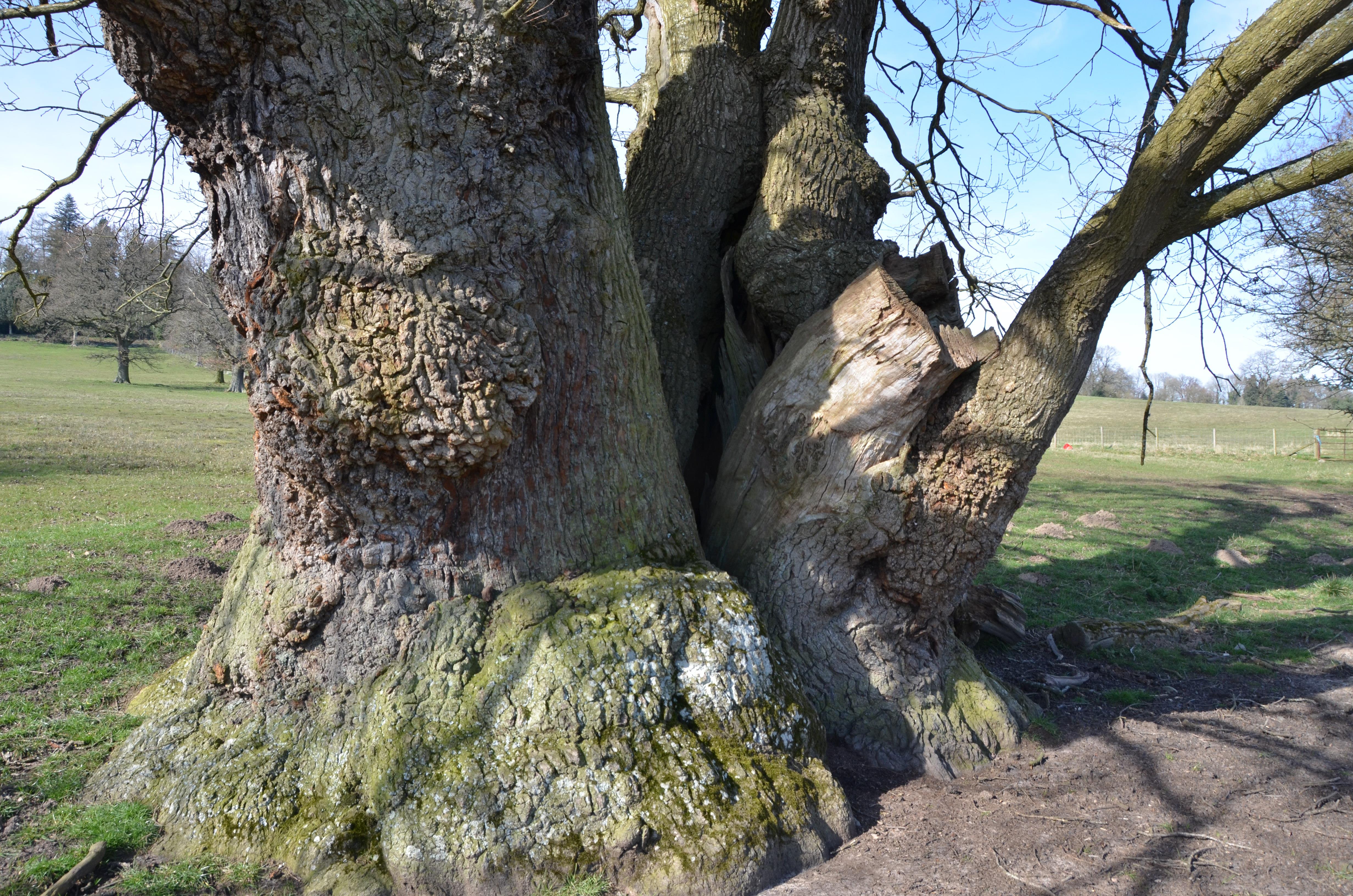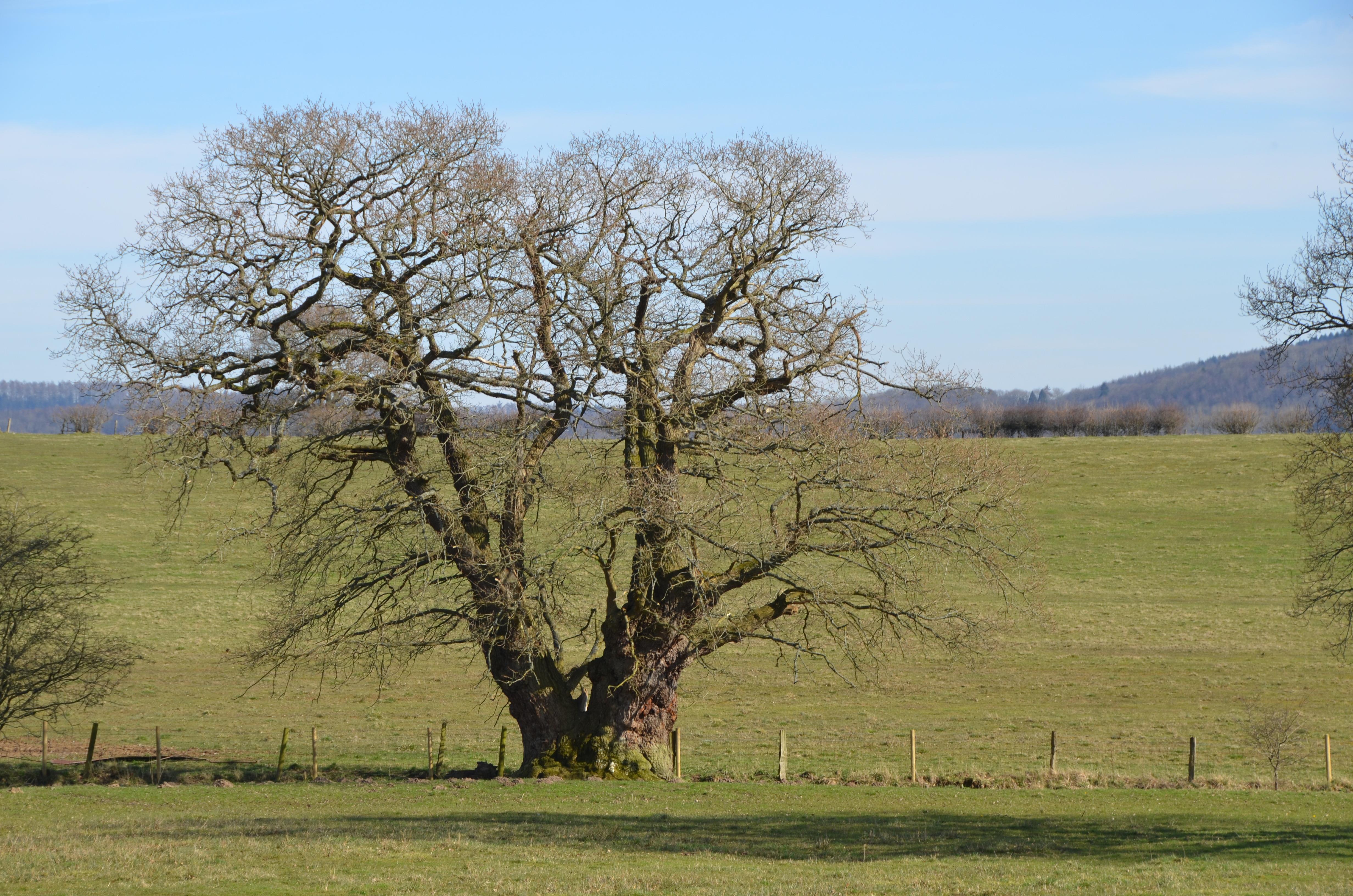 Ancient pedunculate oak
Ros Evan's tree highlight of 2021 was this spectacular 9.6m pedunculate oak. It is a lapsed pollard and dates all the way back to medieval times, according to historical records. It is completely hollow with some slits that you can peer through, but still has an entire bole. Most definitely a WOW tree!!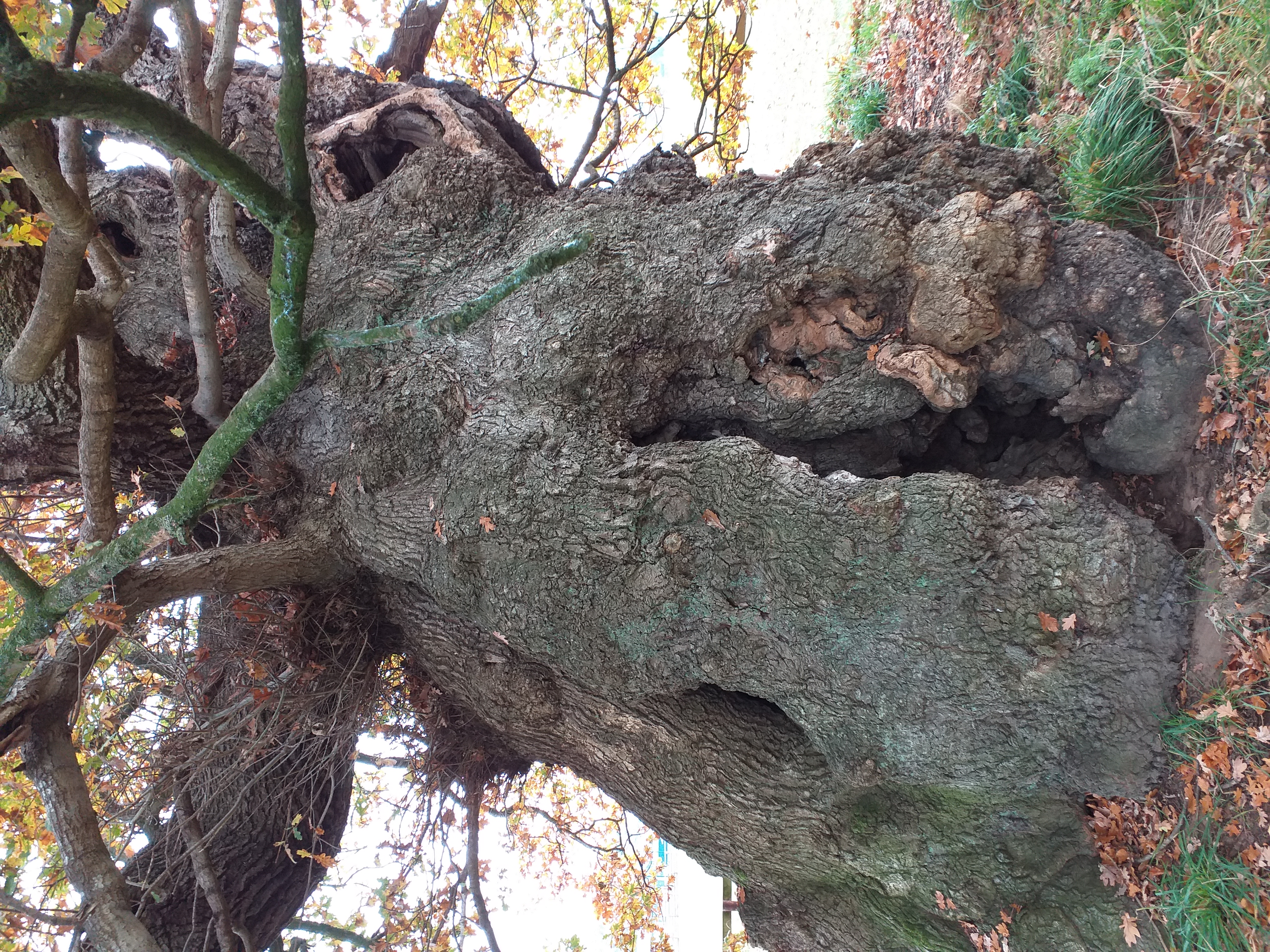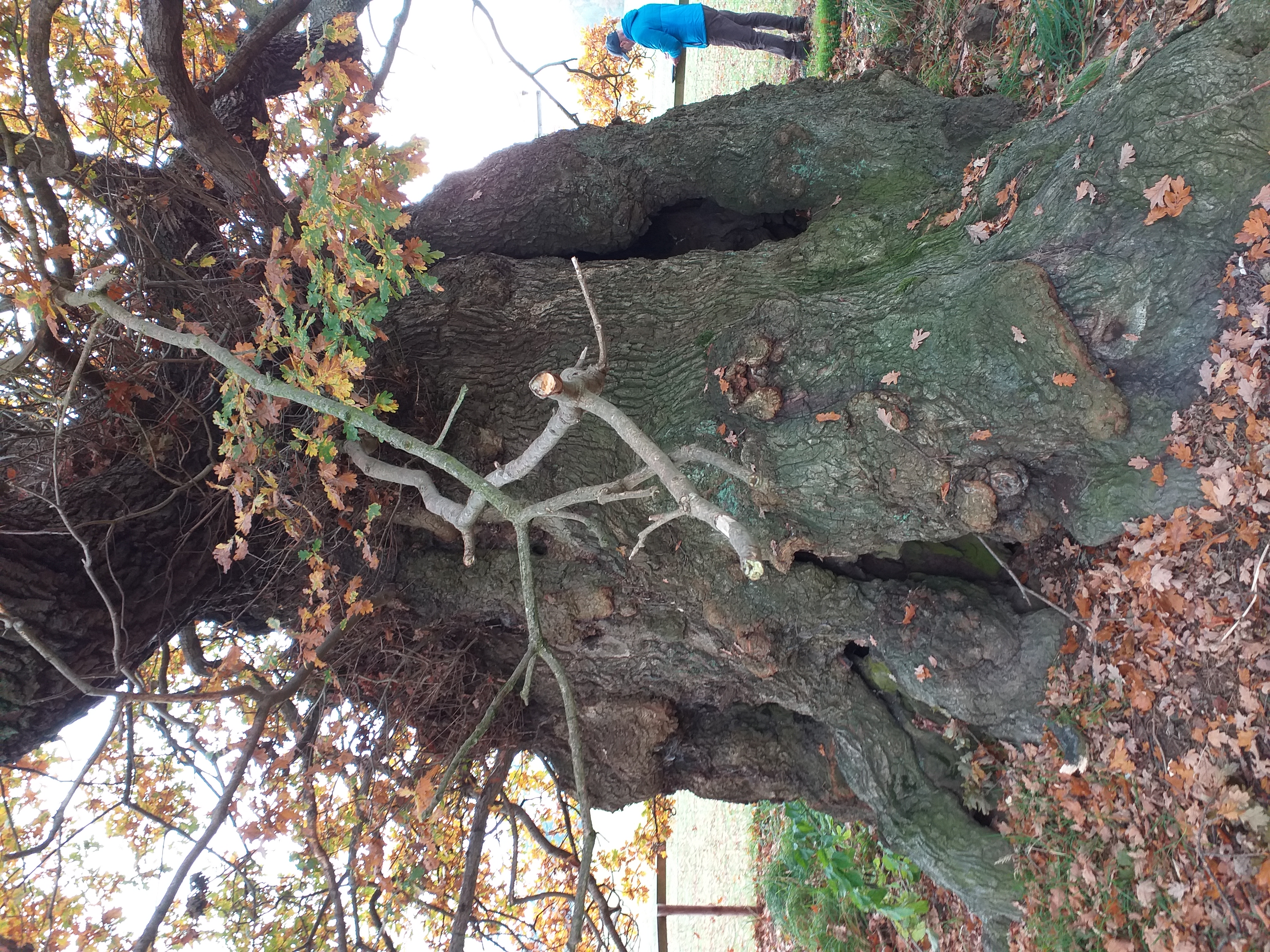 Thanks again to all the verifiers who shared their tree highlights with us. Here's looking forward to the gems another year of tree hunting will bring - Cheers!