Ancient trees recorded in lockdown
Kate Lewthwaite and Sally Bavin, 06/11/2020
As we begin to enter a second national lockdown in England, and as Wales, Scotland and Northern Ireland continue with their existing lockdowns, we wanted to take a moment to look back at some of the amazing trees that have been captured this year despite current circumstances. Remarkably, the trees below were all captured in the spring lockdown, showing that even amidst these unprecedented times we can still record amazing trees every day and that we are still finding them on our doorsteps. And that's all thanks to the very special and dedicated audience of recorders and volunteers who are still committed to adding special trees to the ancient tree inventory.
Thank you very much to everyone who has added a tree to the Ancient Tree Inventory this year. We hope recording trees has given you a safe and worthwhile activity when some of our normal opportunities have been restricted due to the coronavirus.
I'm sure many of us have explored afresh on our own doorsteps and made some exciting discoveries.
Here's our top ten favourites new to the Ancient Tree Inventory, chosen because they are huge, quirky or indeed downright scary (see number eight).
1. Rowan in Talgarth
This fantastic high stump rowan coppice has a girth of five metres. It was recorded by David Griffith in Talgarth, Powys. For what is usually a small species of tree, this individual is enormous. If the old legend about rowan trees keeping witches away holds any water, there mustn't be a witch for miles of this beauty!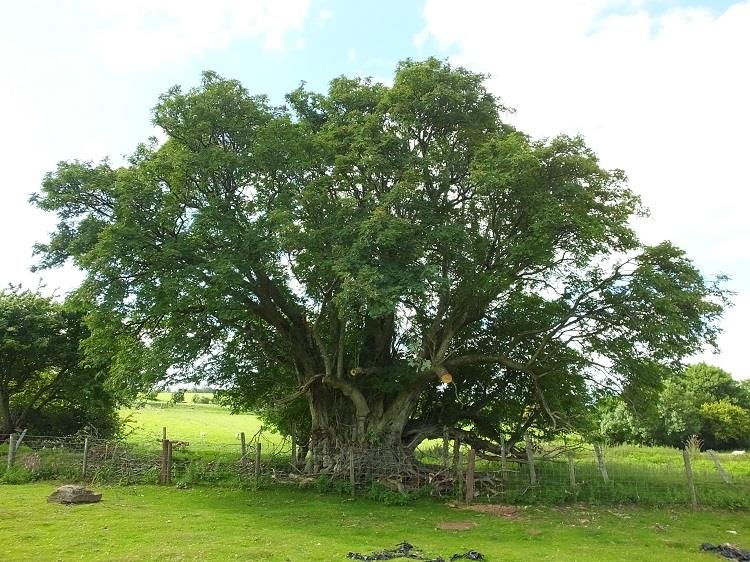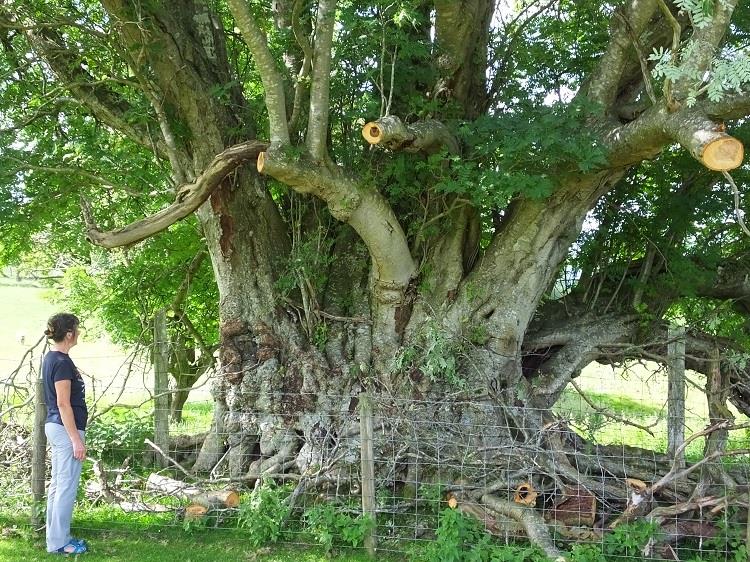 2. Oak at Michaelchurch Escley
This tree is the best of both our native oak species – it is a hybrid sessile and English oak with a huge 9.7 metre girth. It was recorded in Michaelchurch Escley, Herefordshire by Em Charles. It almost appears as if the tree has split itself in two– as it's hollow interior slowly ebbs away to produce two gnarly columns.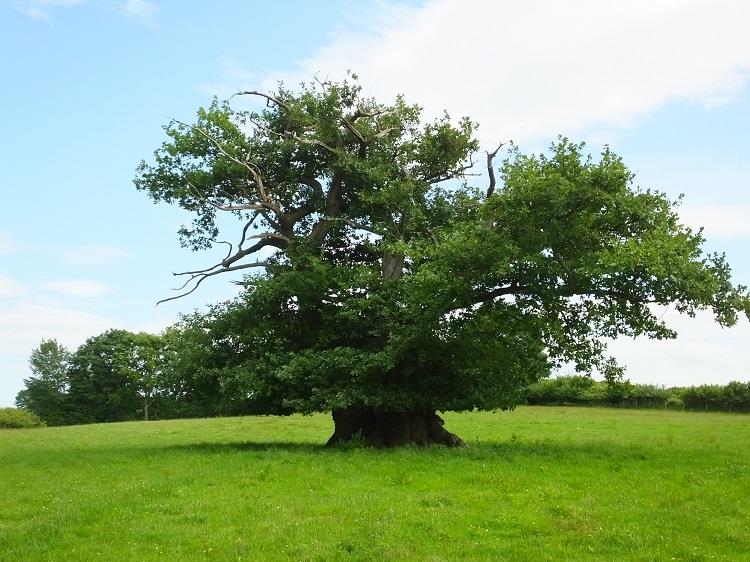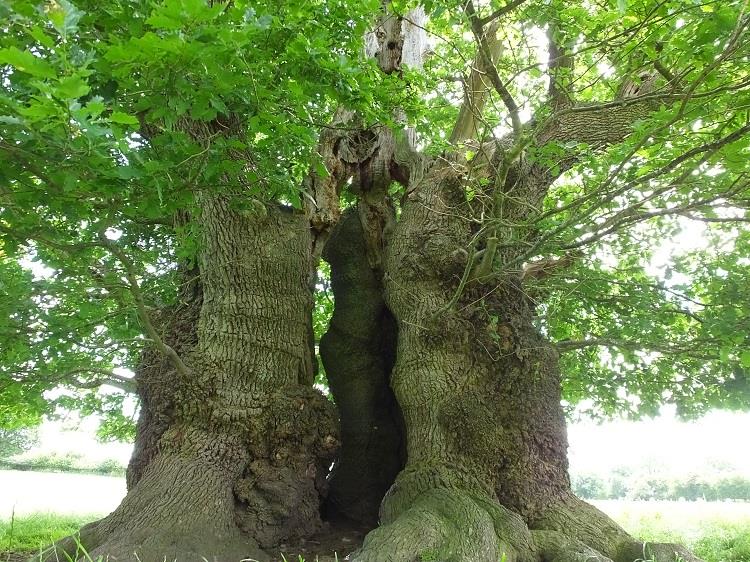 3. Beech in Selkirk
This common beech was recorded in Selkirk, Scottish borders by Tim Chamberlain. It has a girth of 7.2 m and is obviously part of an avenue which is shown on a historic map of 1860. A magnificent size of tree. This fine old veteran has a massive internal cavity. There is woundwood along the separation line on one side, perhaps as a result of storm damage at some point during the tree's long life, or maybe evidence this huge tree is actually formed of twin stems.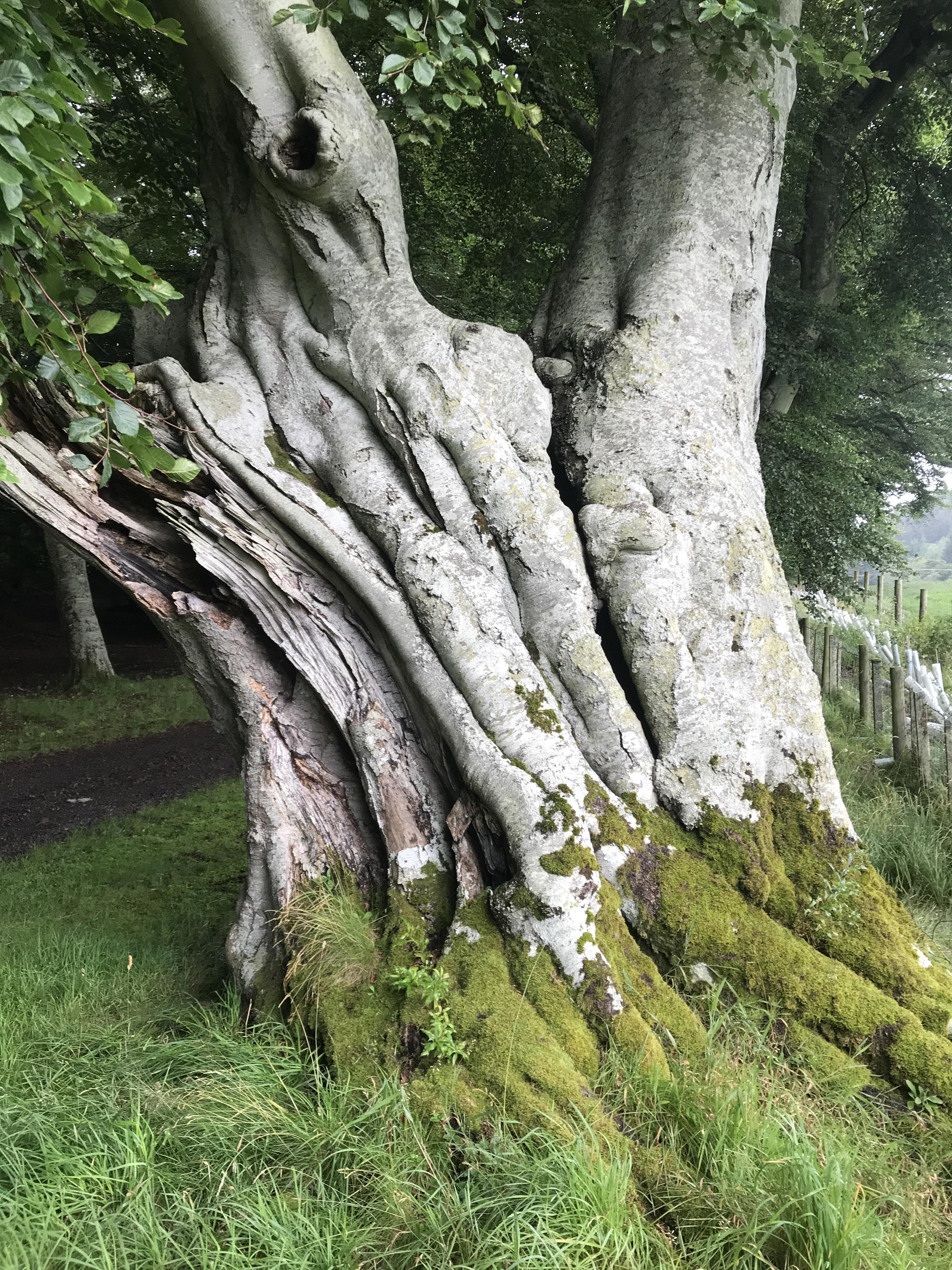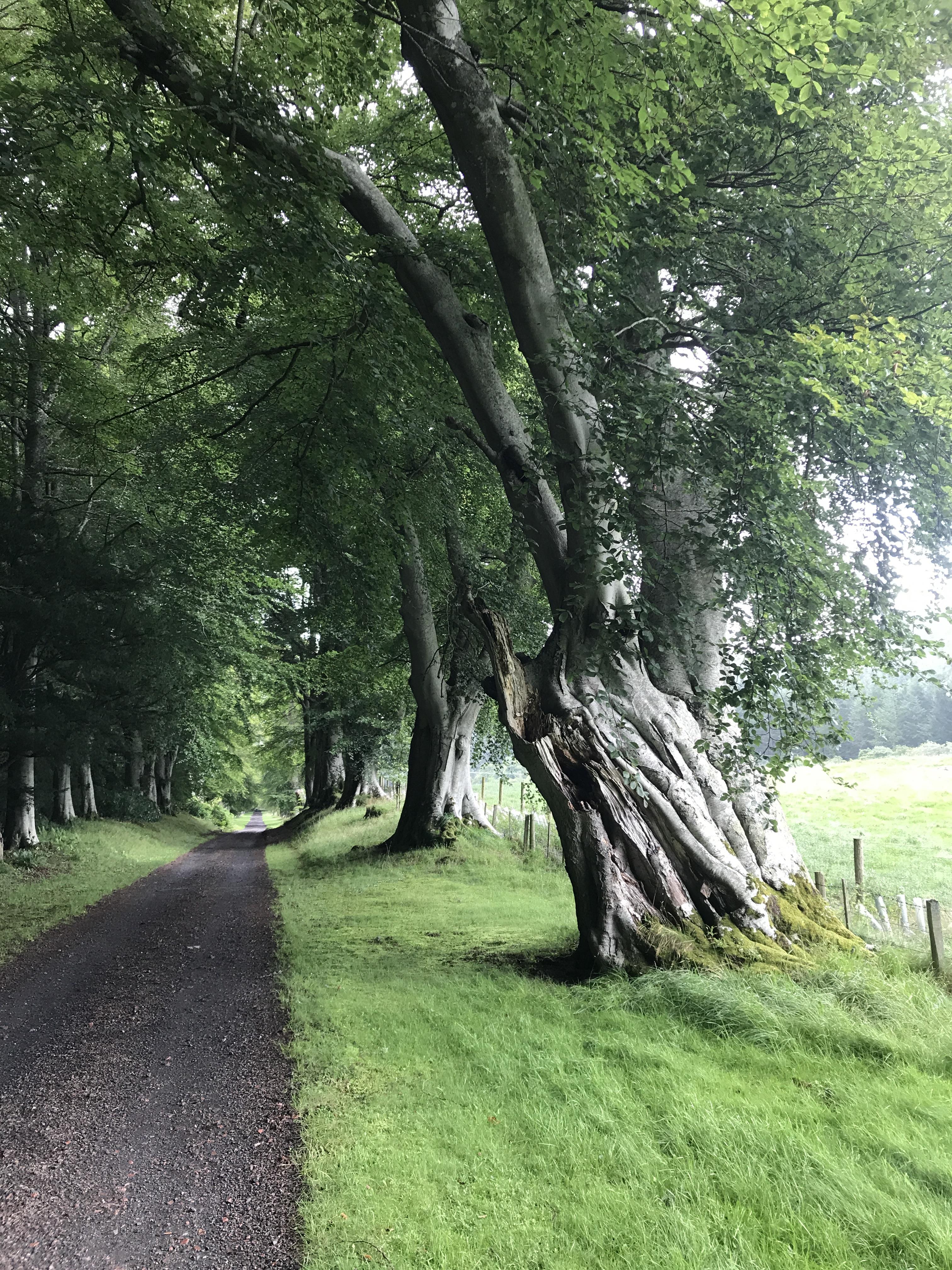 4. Alder in Carlisle
This beautiful Multistem alder was recorded by Karen Mclellan in Carlisle, Cumbria. It has a 7.2 metre girth. It may be a lapsed coppice since it has two main trunks, two smaller trunks and two dead trunks of which just stumps remain. The tree was assigned Ancient status on the basis of the size of the tree, its extensive hollowing and decay. The tree stands in a field, in a dip close to a small stream, typical for this water-loving species but far from typical in size!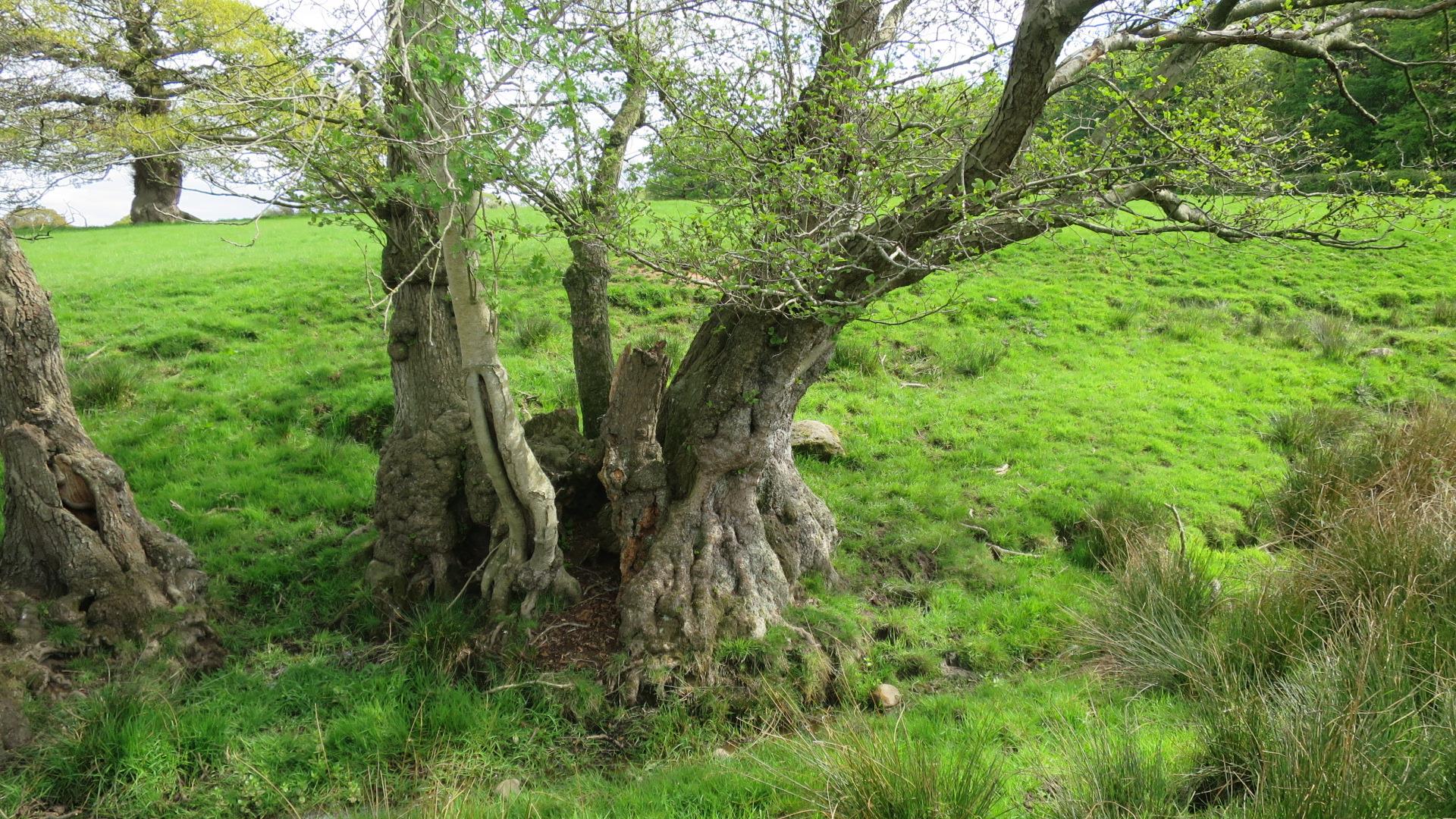 5. Horse Chestnut in Knutsford
This 6.3 metre girth horse chestnut was recorded by Steve Clarke in Knutsford, Cheshire. This juggernaut is like 3 trees in one - each of the large side branches is a whopping 2.5 metres in circumference. It's great to see this tree has been fenced to prevent livestock damage.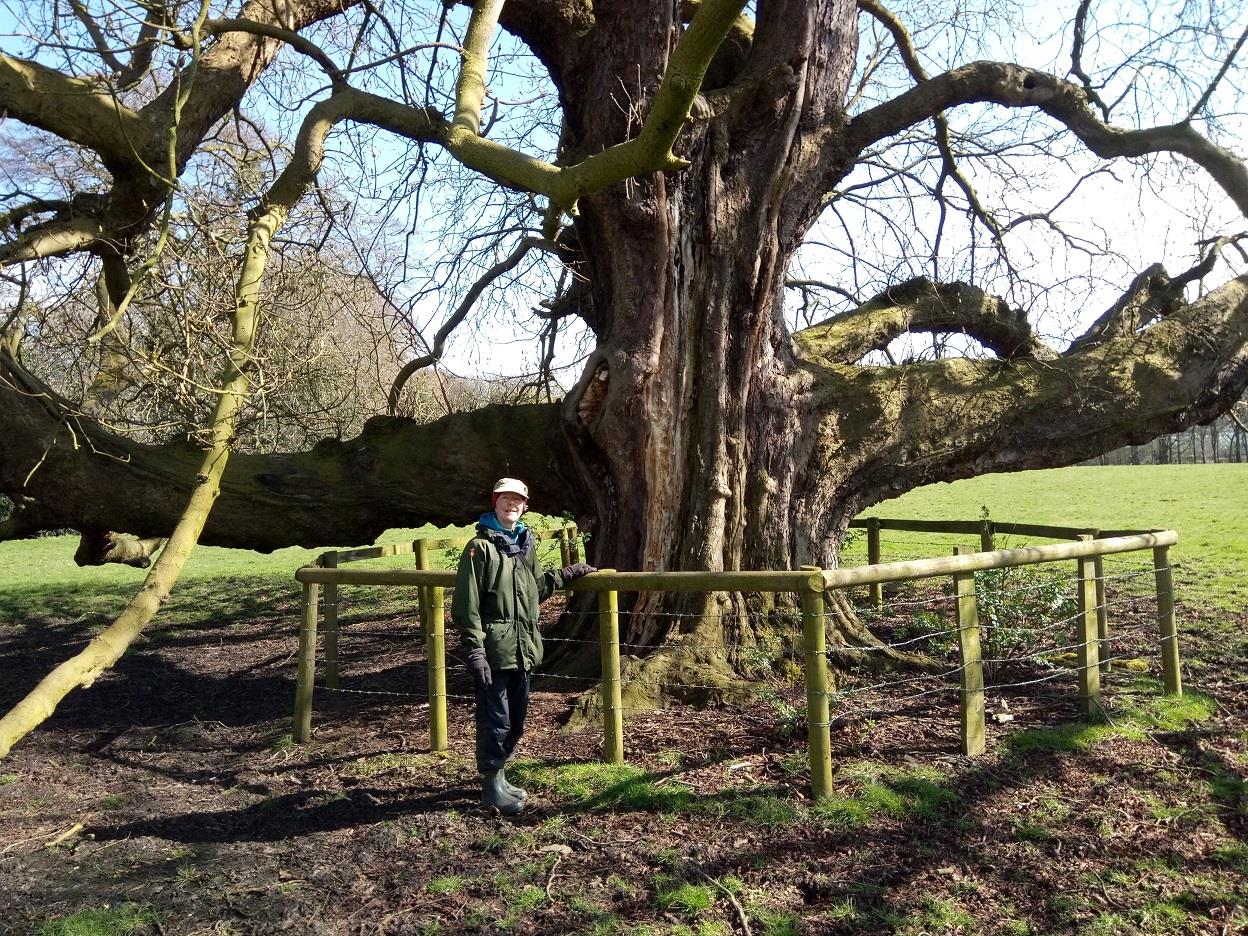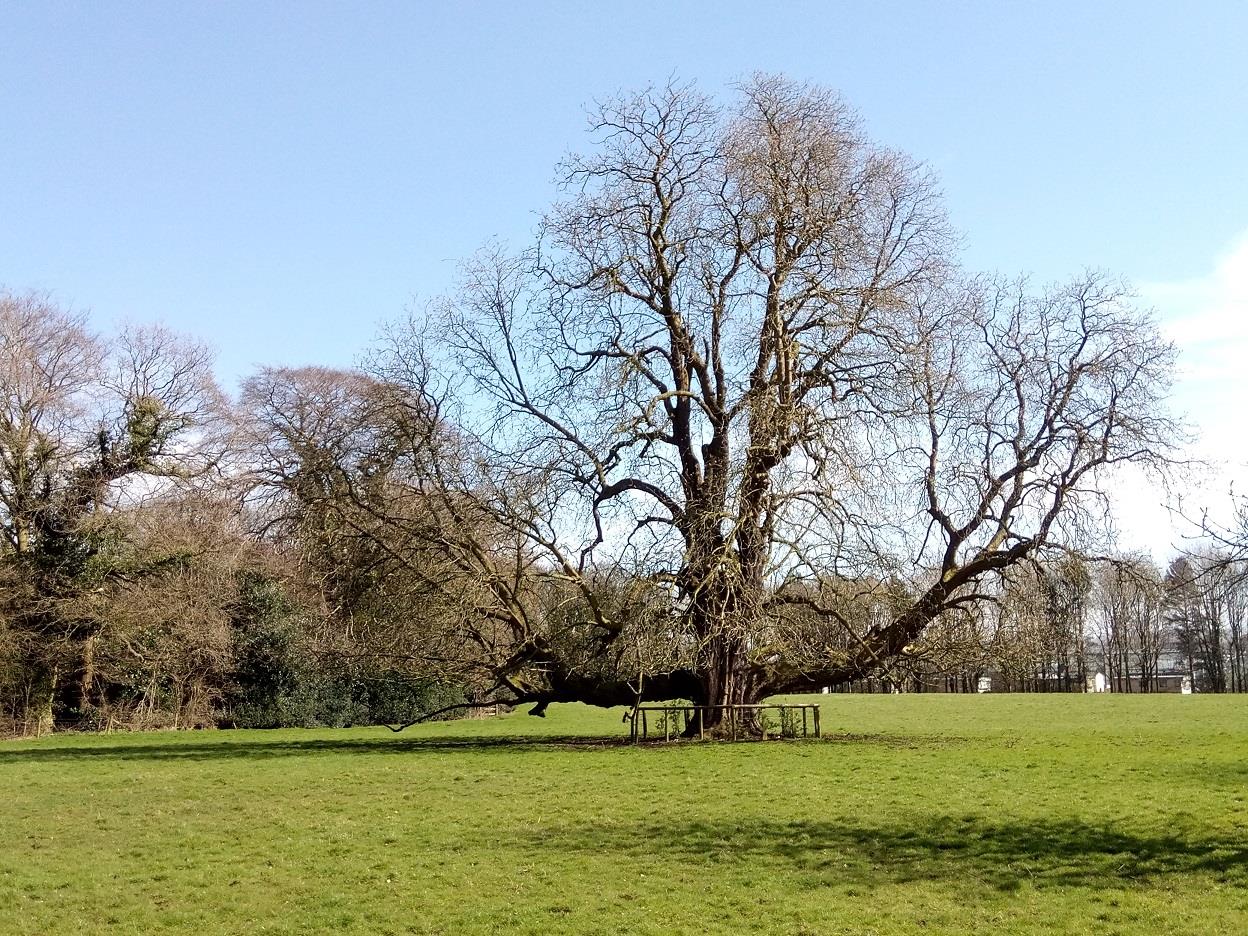 6. Wild Black Poplar in Kempley
This wild black poplar with a girth of six metres was recorded in Kempley, Gloucestershire by William Bick. This Ancient pollarded tree is now found overlooking a tennis court. The water pockets and holes in its trunk reveal its great age. A steadfast survivor of a species which is now very rare – this mighty tree is one of only around 7,000 wild black poplars which now grow in Britain.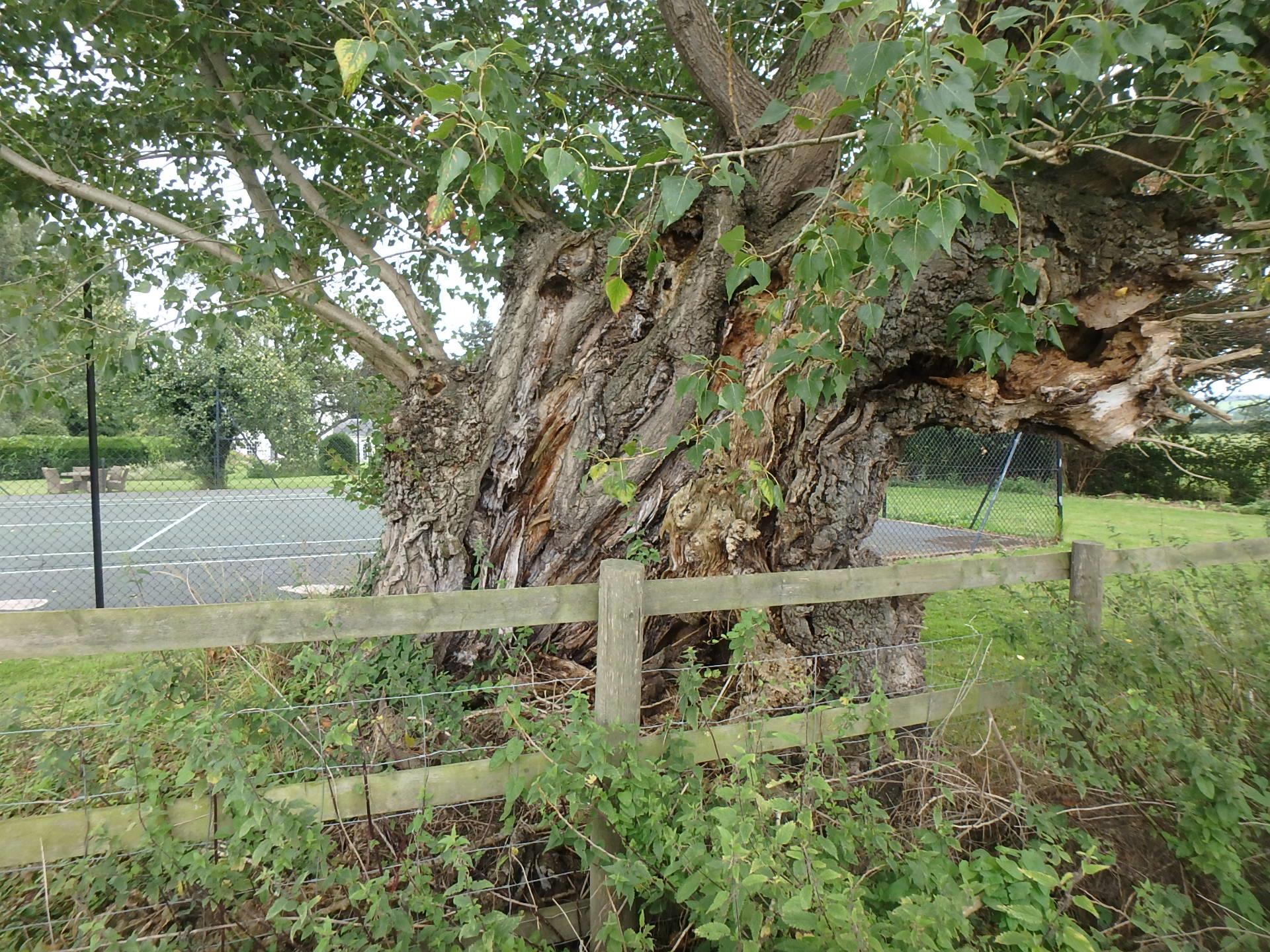 7. Sycamore at Widecome in the Moor
This characterful common sycamore with impressive hollowing has a girth of seven metres. The veteran is part of a hedgerow and is a climbing frame for ivy and a canvas for lichens. It was recorded by David Frost at Widecome in the Moor, Devon. It's not clear what has been attached to it, a letterbox perhaps? The tree is so large it is almost believable there is a resident checking their post inside!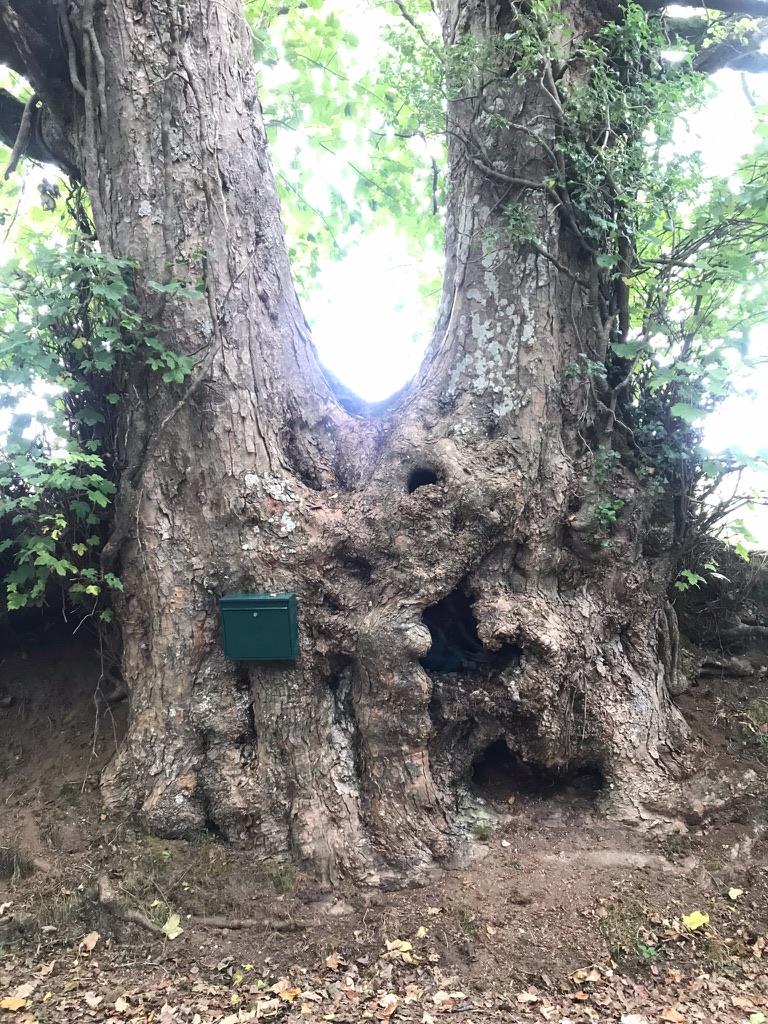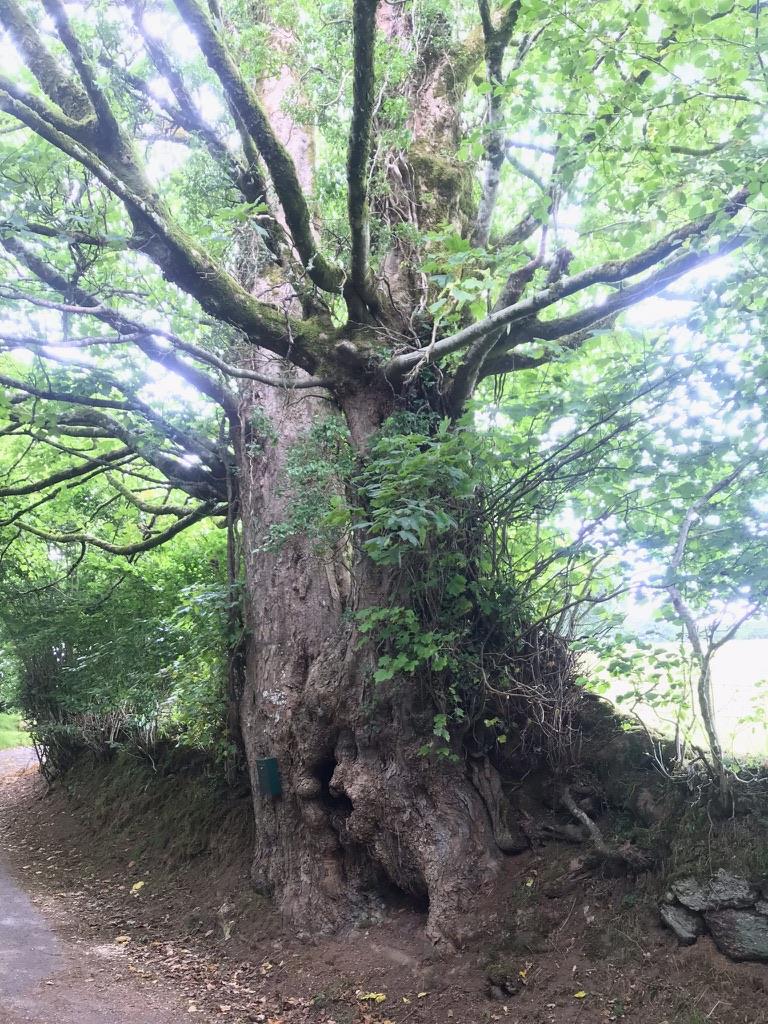 8. The Skull Tree
The "Skull tree" is so- named for obvious reasons! At the top of the enormous, twisted trunk, a creepy skull-shaped formation peers down at passers-by, and always looks surprised to see you! This spooky common beech, has a seven metre girth and was recorded in Hamsterley Forest, County Durham by Stuart Klinke. The impressive Ancient drips with moss and lichens, and some pretty impressive fungi with strange names such as 'chicken of the woods' erupt from its gnarled bark.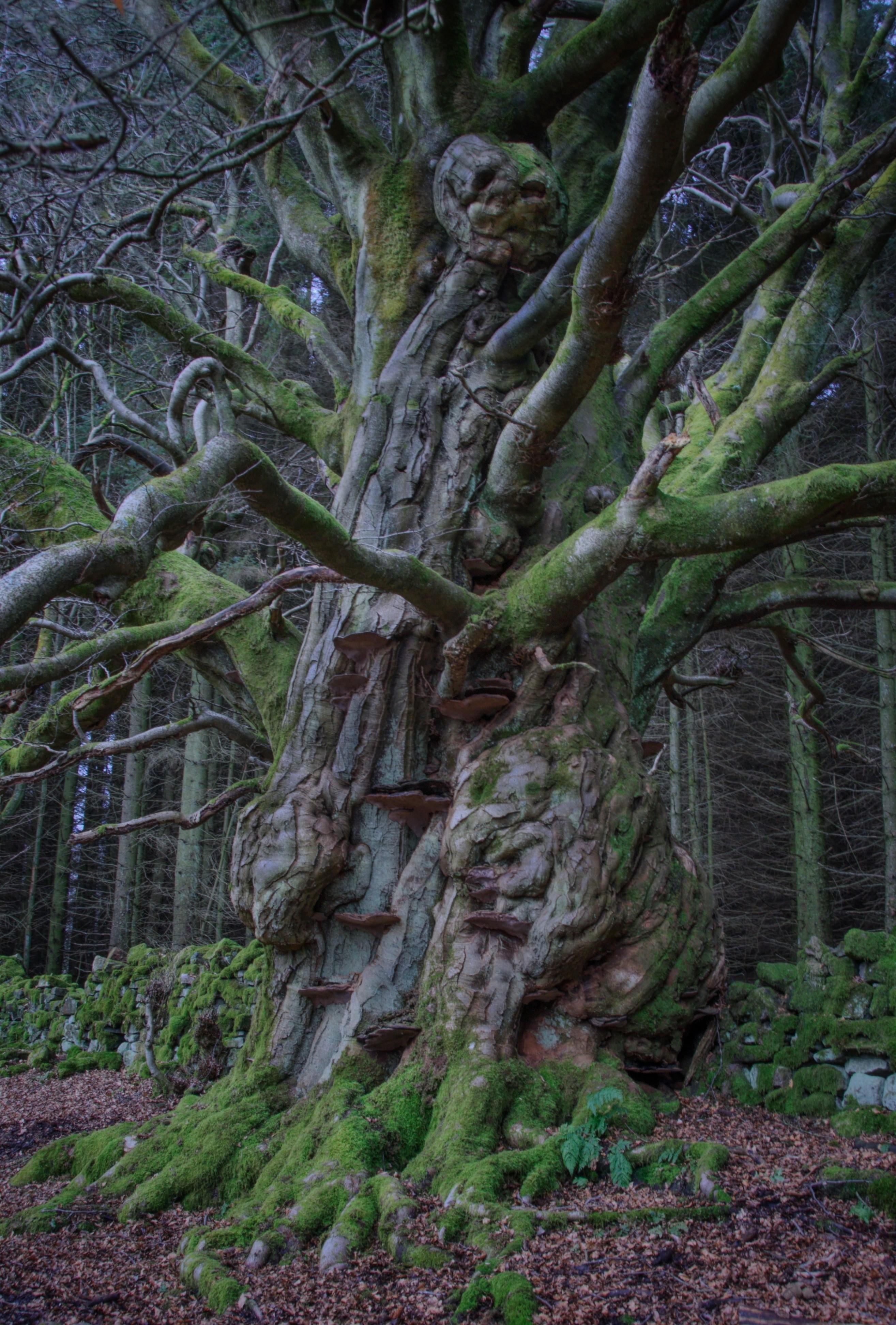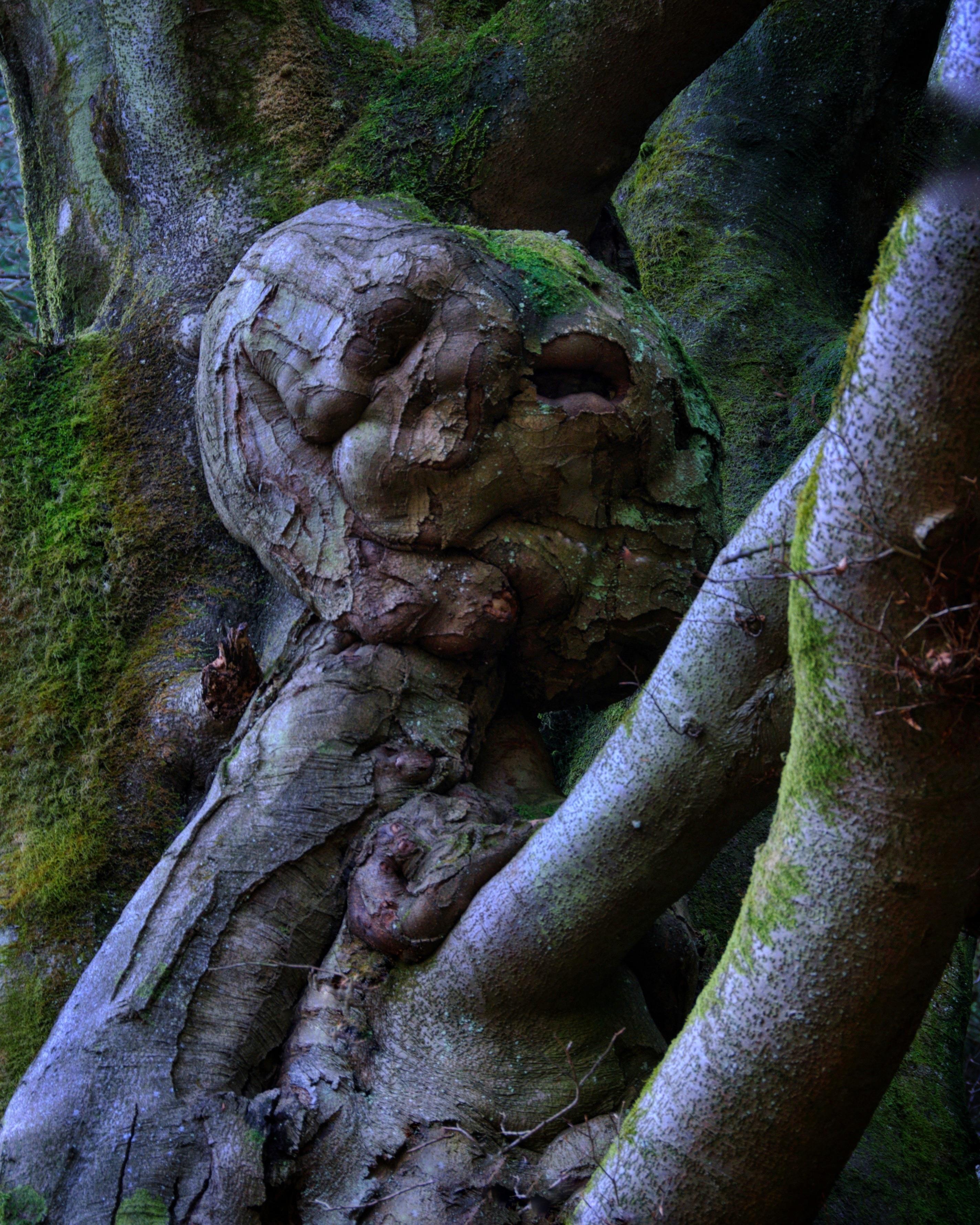 9. Oak stump in Woolverstone
This dead oak stump has an estimated girth of seven metres. It is to be found in Woolverstone in Suffolk and was recorded by Graeme Cassidy. One can only image the former glory of the mighty oak this broken stump once supported. Like a ghostly presence, the dead tree's life giving properties lives on. It will continue to support wildlife, such as deadwood specialist beetles, for decades, if not centuries to come as it slowly decays back into the soil from which it grew so long ago.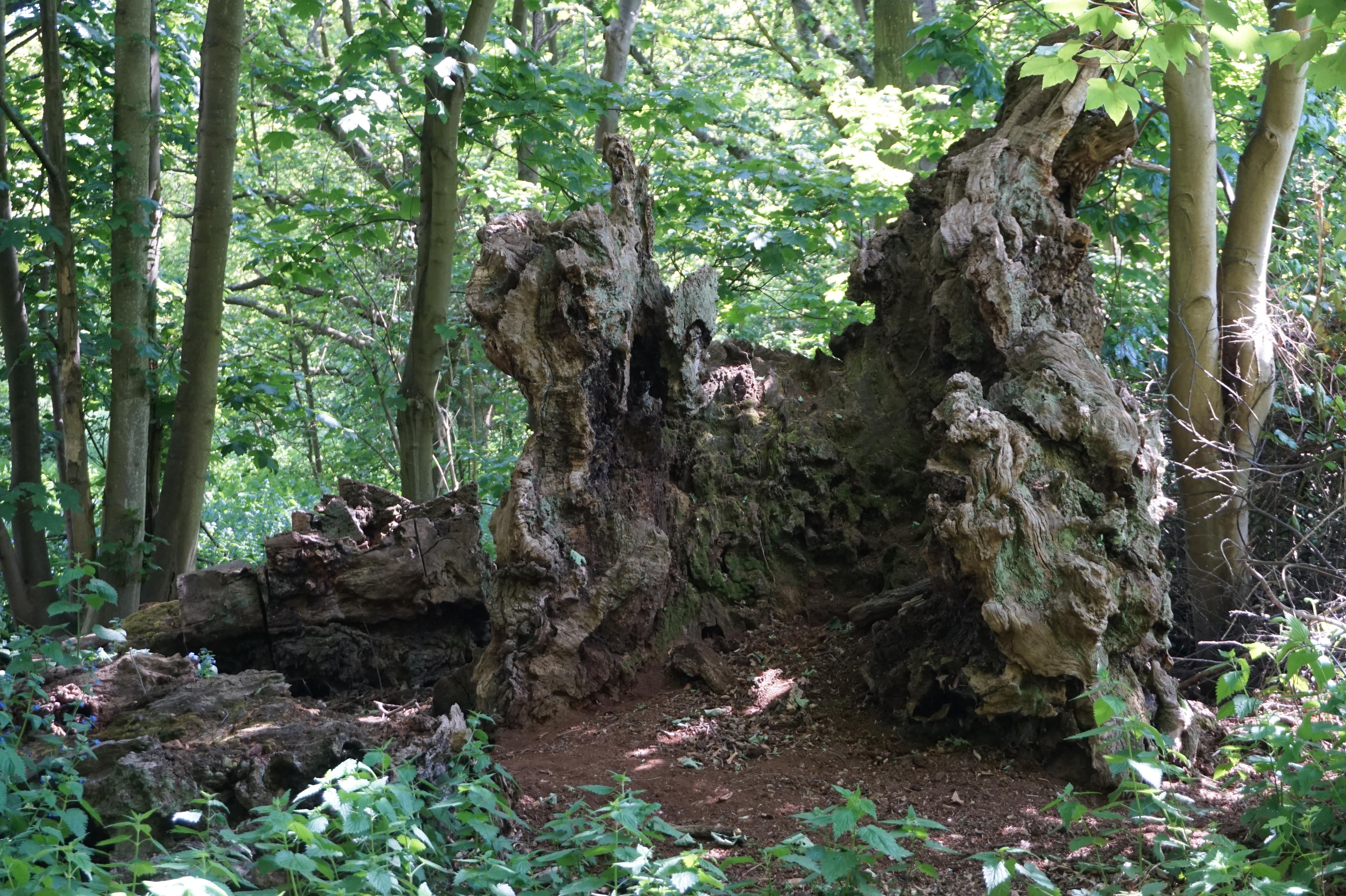 10. Sweet Chestnut in St Briavels
This enormous ancient sweet chestnut has a girth measuring an incredible nine metres. It was recorded in St Briavels, Gloucestershire, by Robert McBride. The exceptional bulging trunk and still generous canopy make this a striking feature in the landscape. Uncountable creatures and people must have enjoyed its shade over the centuries – not the mention number of chestnuts it must have supplied for roasting on an open fire. As the giant shows signs of having been managed by pollarding, it probably supplied the firewood too!